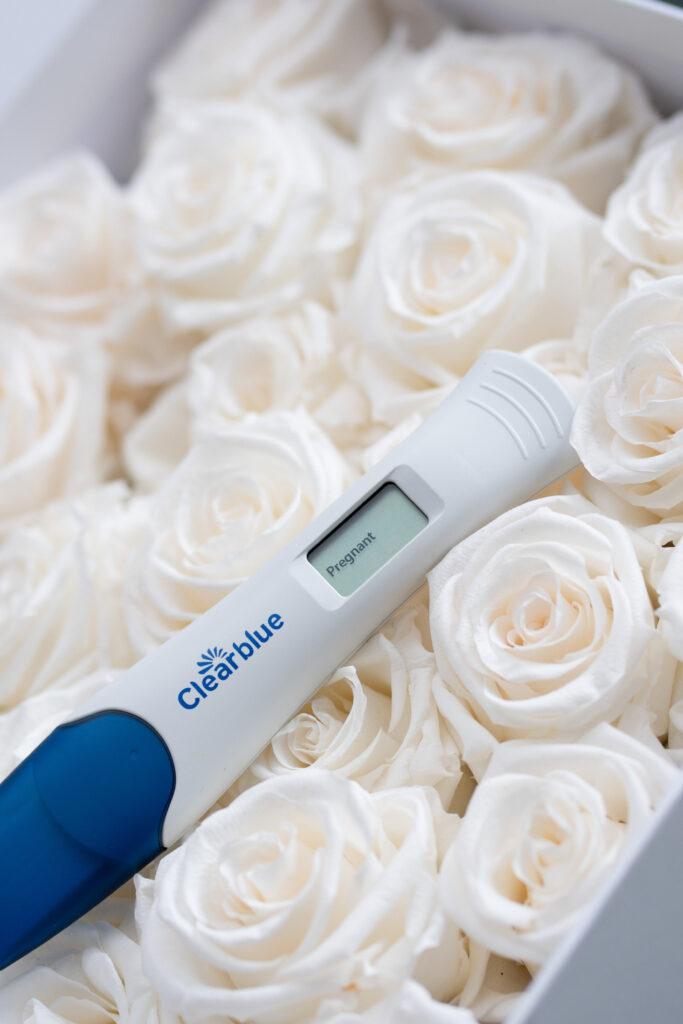 When I found out I was pregnant two weeks before our wedding, I was in complete shock. I honestly had no clue and probably would not have found out when I did if it weren't for the flo app.
A few months before our wedding, I started a strict diet to lose weight. In early September, our wedding month, I started feeling dizzy, lightheaded, and moments where I had to sit down or hold on to something so that I wouldn't pass out. Naturally, I thought my body was feeling weak because of the diet, but little did I know that it was a sign of being pregnant.
A couple of days after my bridal shower, I received a reminder notification from the flo app to track my period as I was three days late. I stared at that notification for a good two minutes debating whether I should take a pregnancy test or not because I believed there was no way I could get pregnant that fast. We were not trying, but we weren't preventing it either because we thought it would take at least a few months.
I decided to take a pregnancy test that day to clear my doubts, and the moment the second pink line started to appear… I stared in shock. I called my husband inside the bathroom to confirm what I was looking at, and he suggested I take another test to know for sure. We bought a few tests by different brands, and even then, each one read positive or pregnant. I finally stopped, and we realized that I am officially pregnant. We both remained somewhat in shock but were extremely happy at the same time. I became very emotional and started to cry because I felt so guilty for depriving my body of food. I was no longer worried about not fitting into the dress. All my priorities changed at that moment.
I was blessed with an easy first trimester. Even while traveling for our destination wedding, I had no symptoms besides feeling fatigued at times or a little nauseous but never to the point where I had to vomit. It was hard for me to continually eat or get enough calories because I had no appetite. My overall experience during my first trimester was not bad at all. I will add that I wasn't prepared for the overwhelming emotions and mood swings that pregnancy hormones cause because I was never the emotional, affectionate, let's-share-our-feelings type of girl.
Comment below and let me know how you found out and what your symptoms were like!