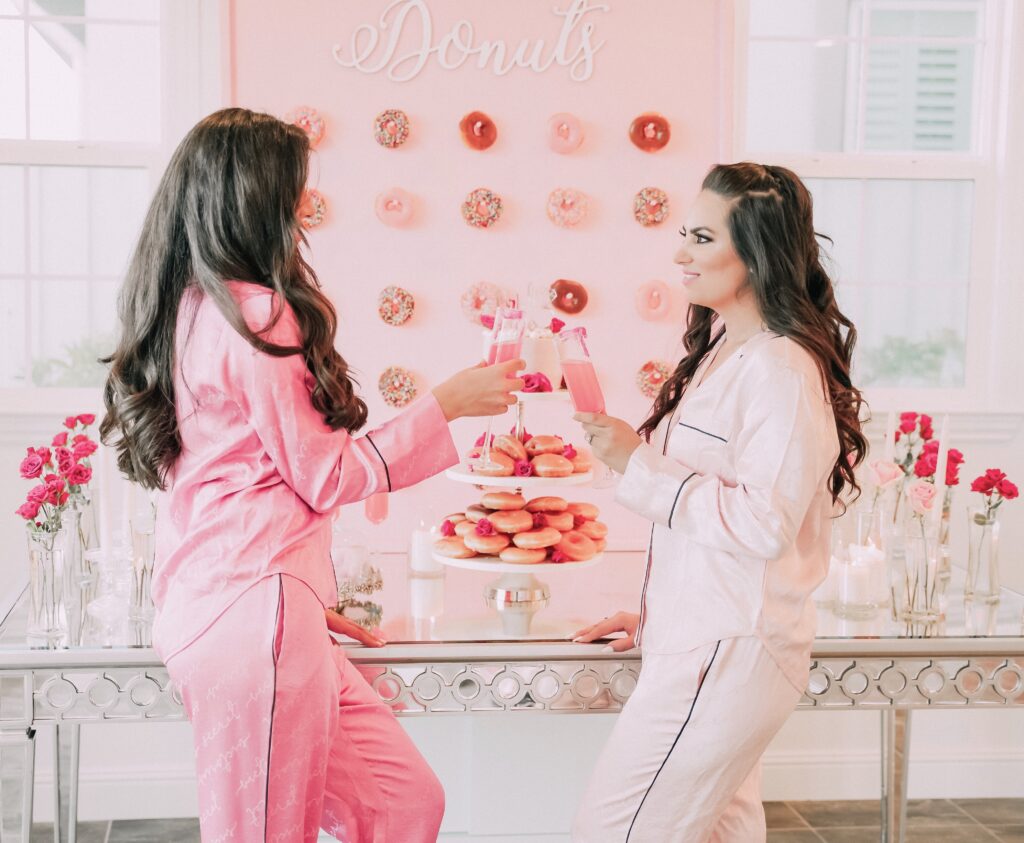 My bridal shower photos were the most saved and requested on my Instagram. So here's a blog post dedicated to this cute and flirty styled event.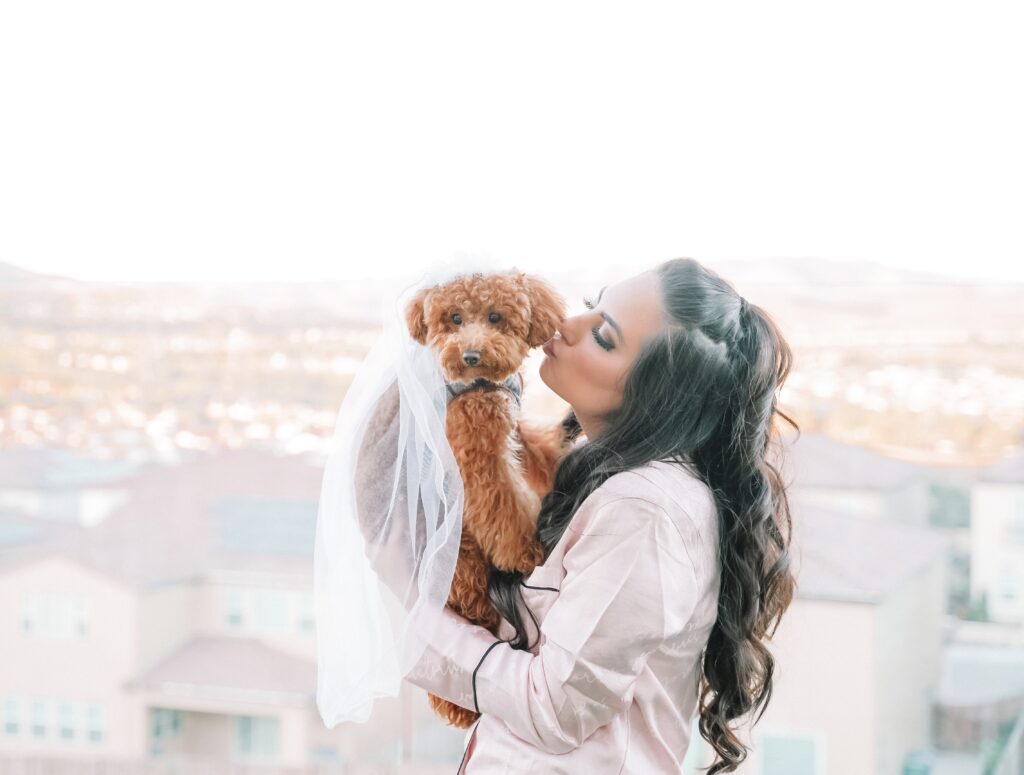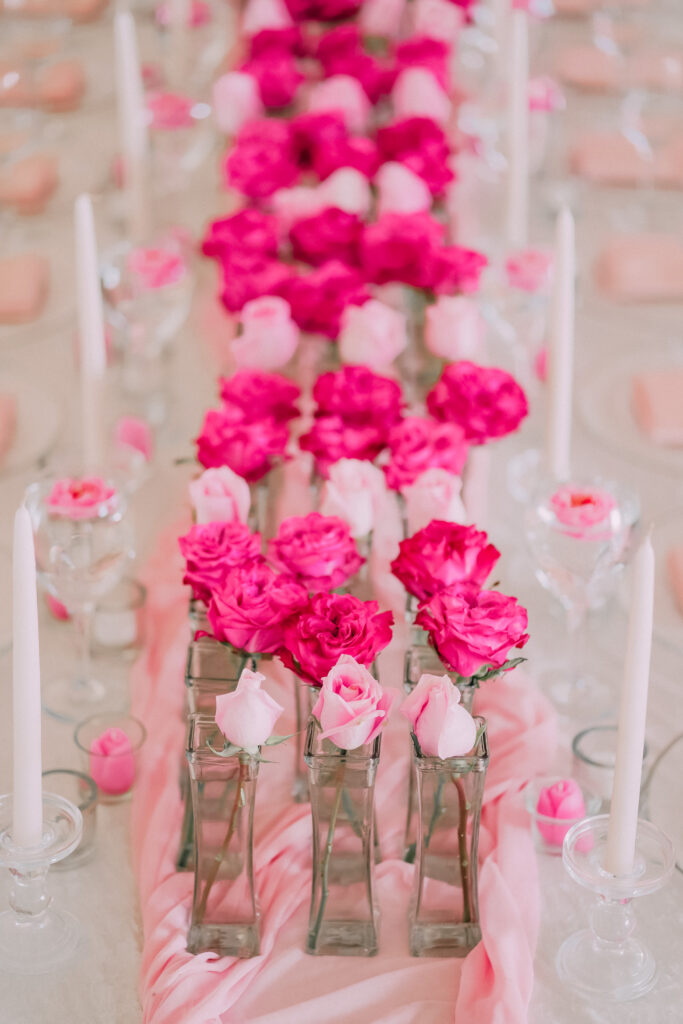 When my sister and mom decided to throw me a bridal shower, I had only one request, and that was to have a cute and comfy styled theme.
The design started with an inspirational photo of a floor-seated table that executed into a Victoria Secret pajama styled comfy vibe.
If you loved it and want to create a similar look for your next party, then see the details below.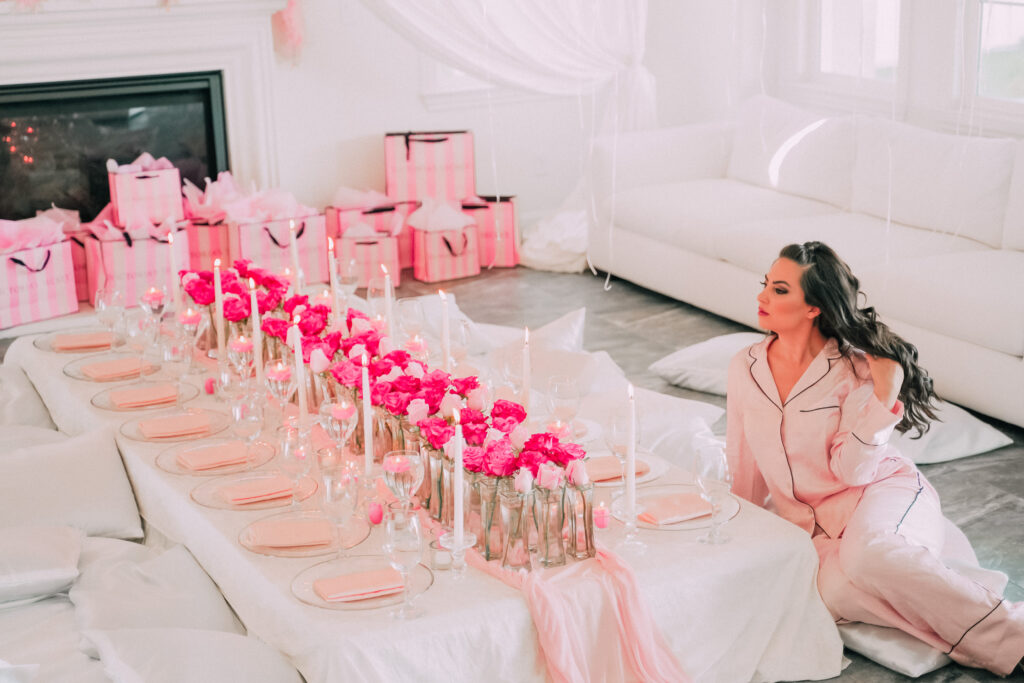 WHAT YOU'LL NEED
Wooden pallets to create the table foundation (if you have trouble finding some, check offer up or craigslist)
Glass chargers (for the number of guests you want to be seated)
Glass water goblets (same amount as chargers)
Glass candle holders for taper candles (those are the long style candles)
Glass mini vases to hold the roses in (you can also check your local dollar store for this item – the amount you need varies on how long your table is and how full of a look you want, we had about 78-80 of them)
Fresh roses (you can pick some up from a floral wholesale store or your local grocery store)