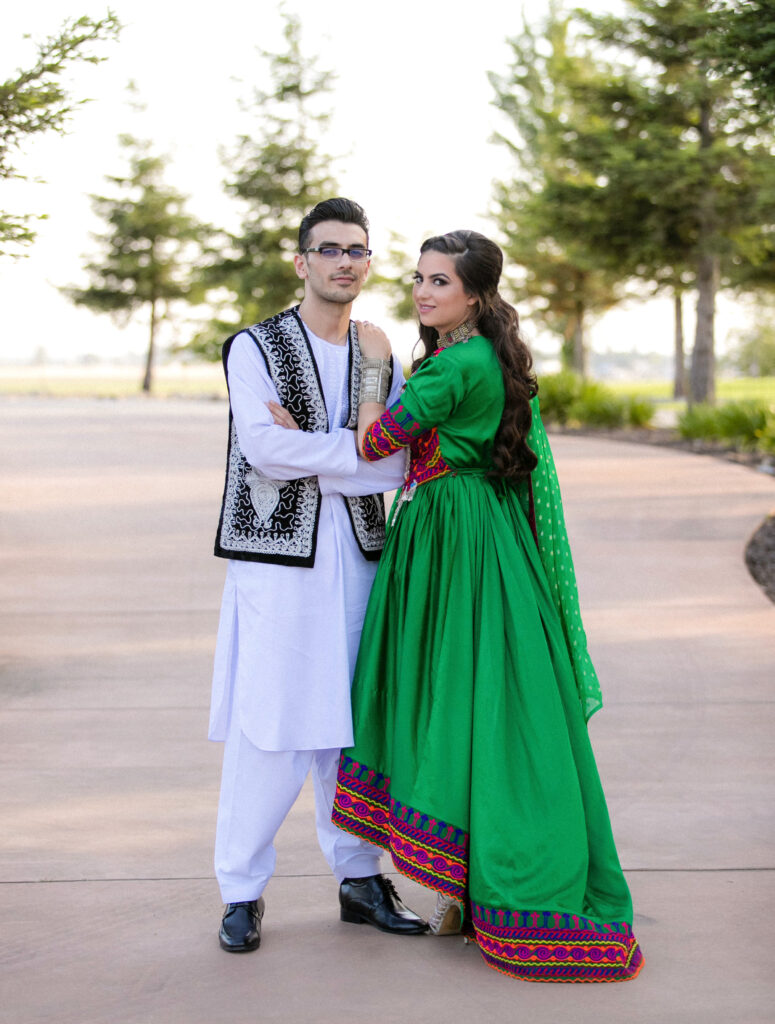 On May 29th, 2016, we had our Nikkah, which is the Islamic wedding ceremony. It was on a three day weekend (Memorial Day) at a ranch styled venue.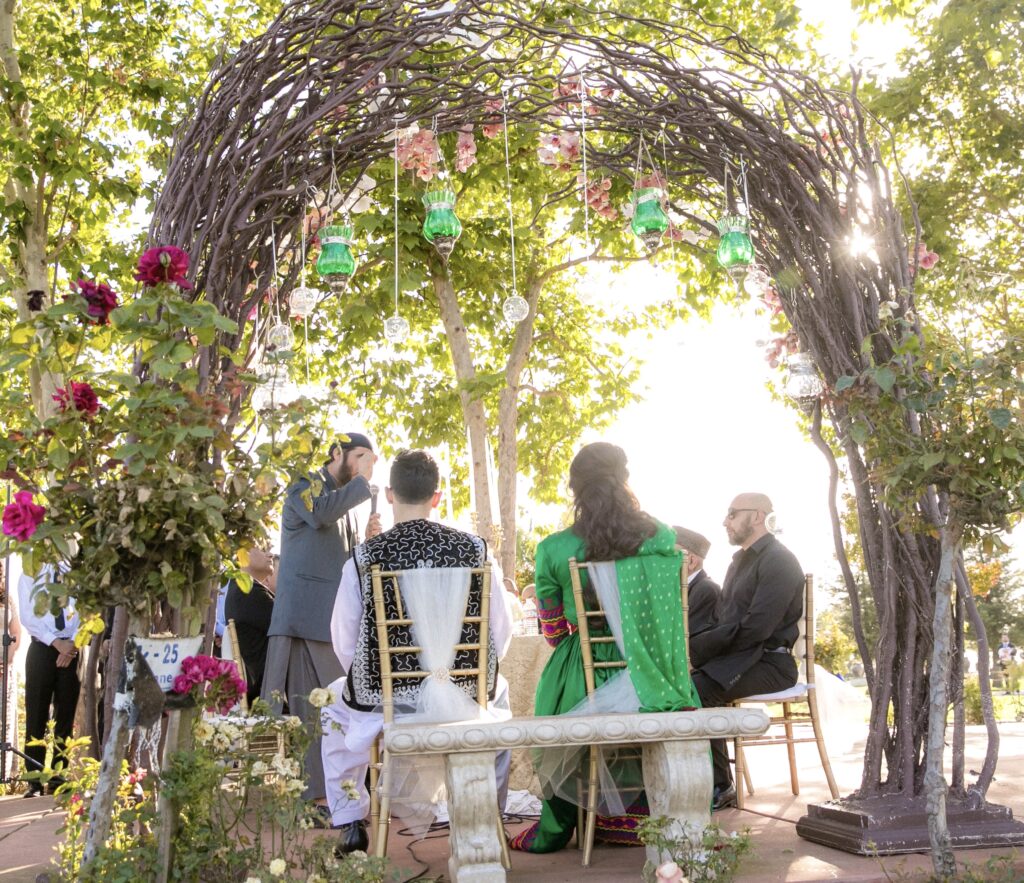 Sekander and I both wanted something different for our Nikkah ceremony, so we decided to have it outdoors in a garden-like setting. Only our close family and friends gathered around us for the ceremony, so there were probably around 50 people. We were lucky to have the weather on our side throughout that entire evening.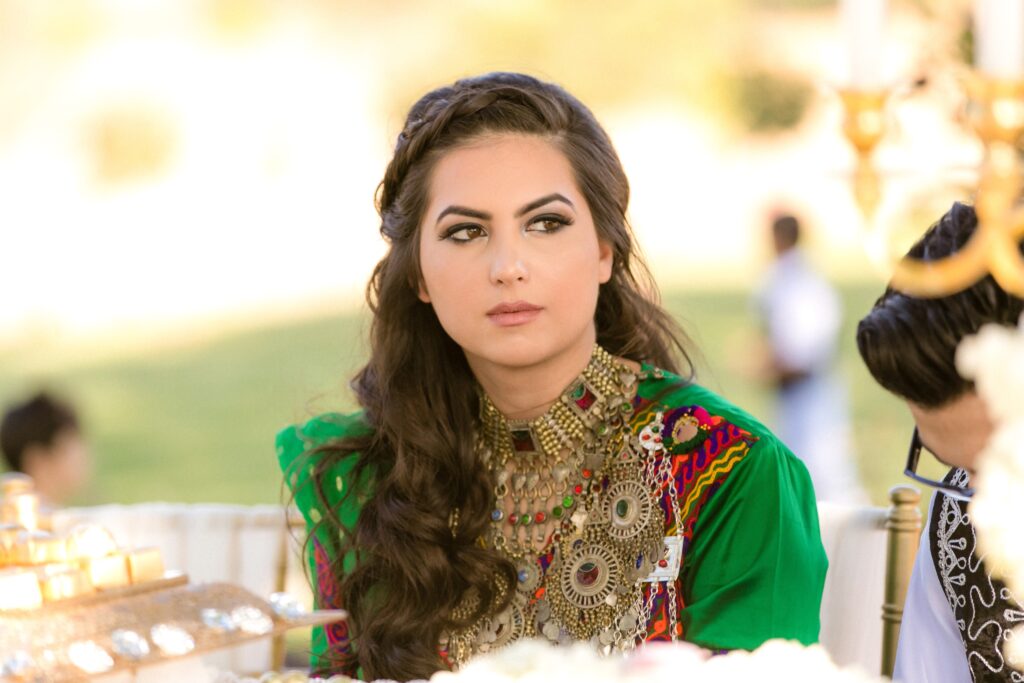 I wore a traditional afghan dress in green, and my neckpiece was probably the heaviest jewelry I had ever worn. It was a custom handmade piece made in Afghanistan in the 1920's or 1930's, the exact date is unknown.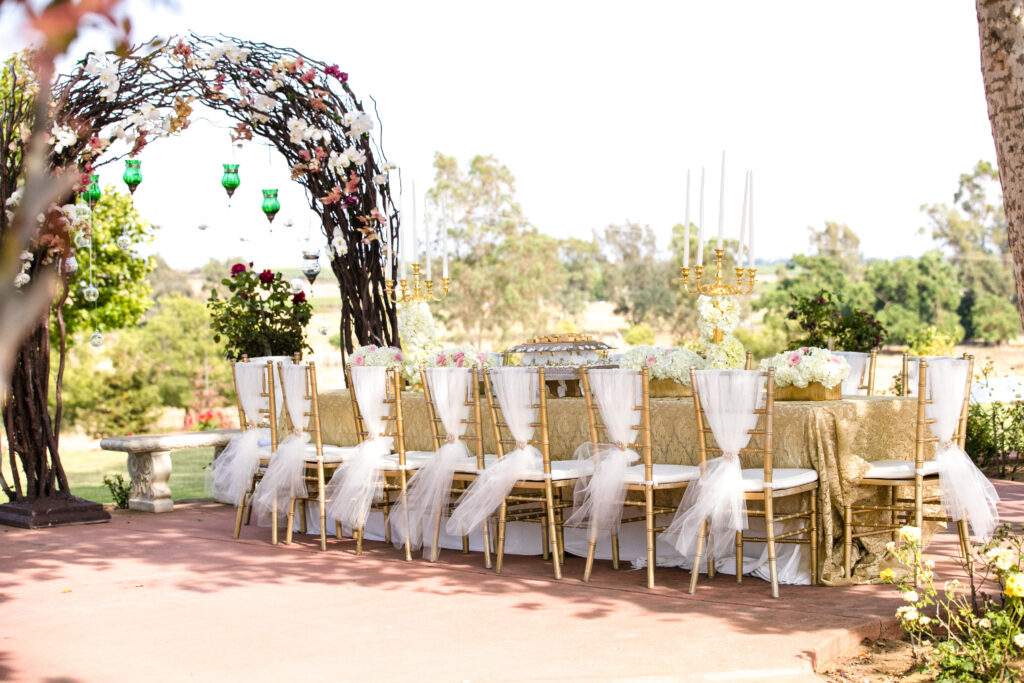 Typically in our culture, the color green is the primary color that people like to decorate their Nikkah table, but I decided to stick with gold and white tones so that I wouldn't blend with the decor. Our seating was on the small garden bench right under the brown arch.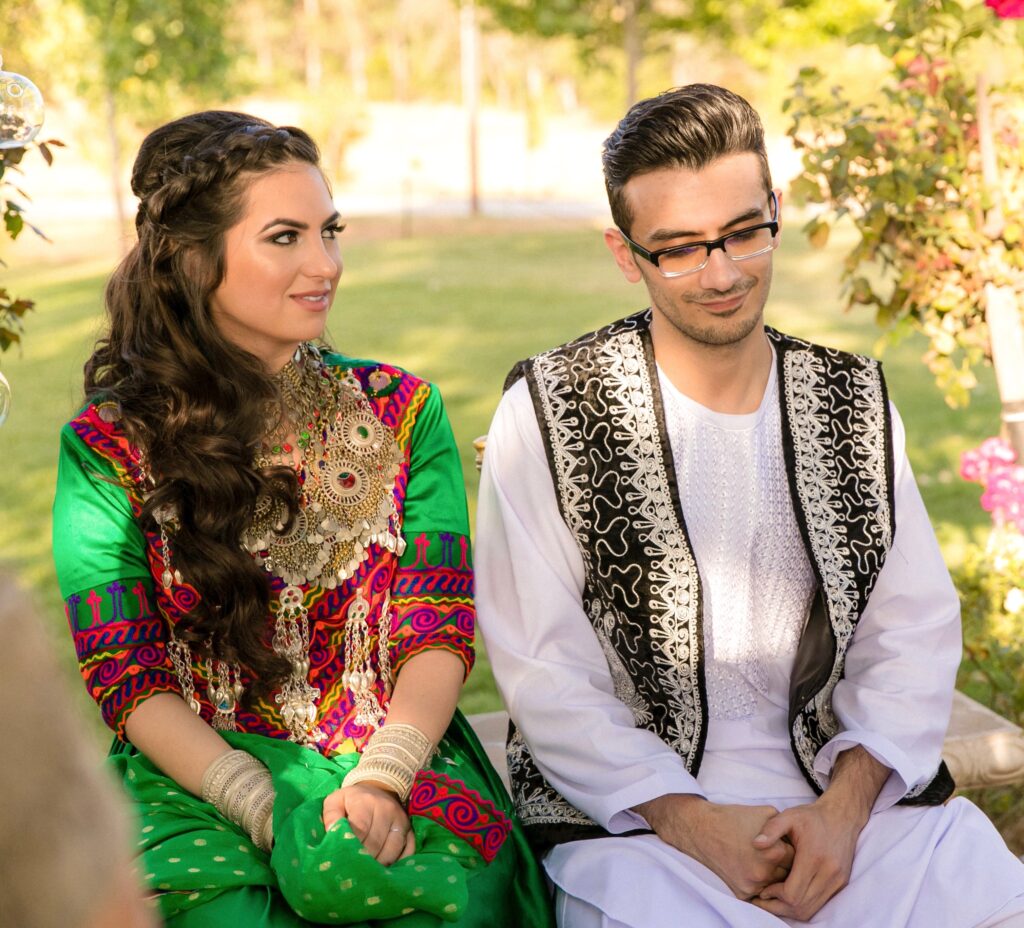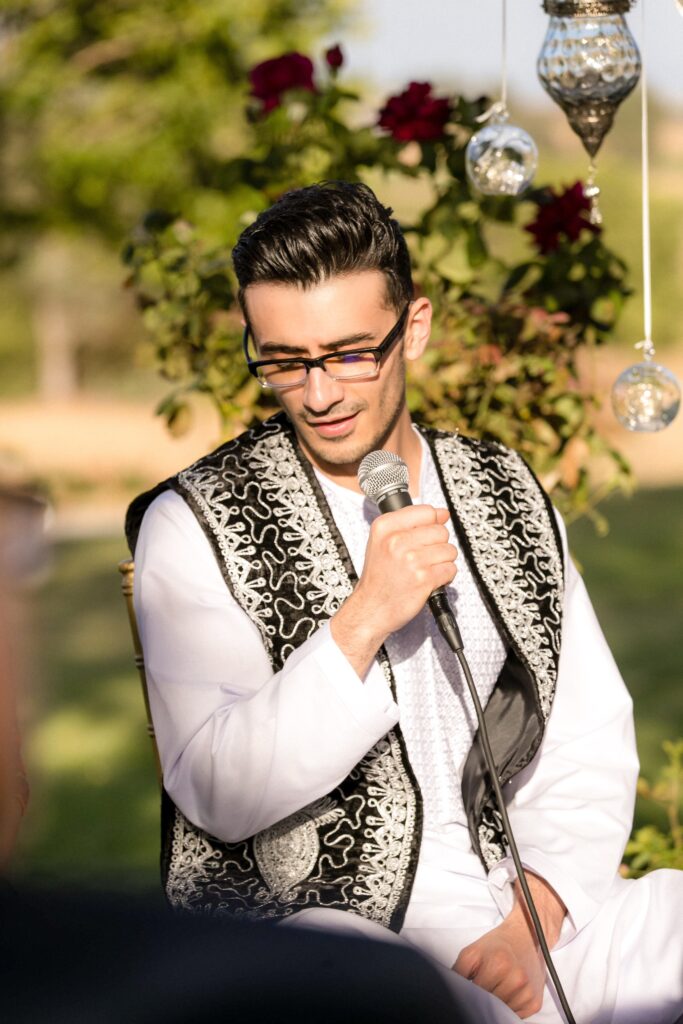 We were surprised that our Imam made us recite marriage vows to one another. I had never experienced this before, but I'm so glad we did it because it's a memory that we'll both cherish forever.
AND I'll never forget the direct sunlight that was hitting us during that moment because he volunteered to sit on that side lol so that I'd be in the shade! Love that he always puts me and my comfort before his!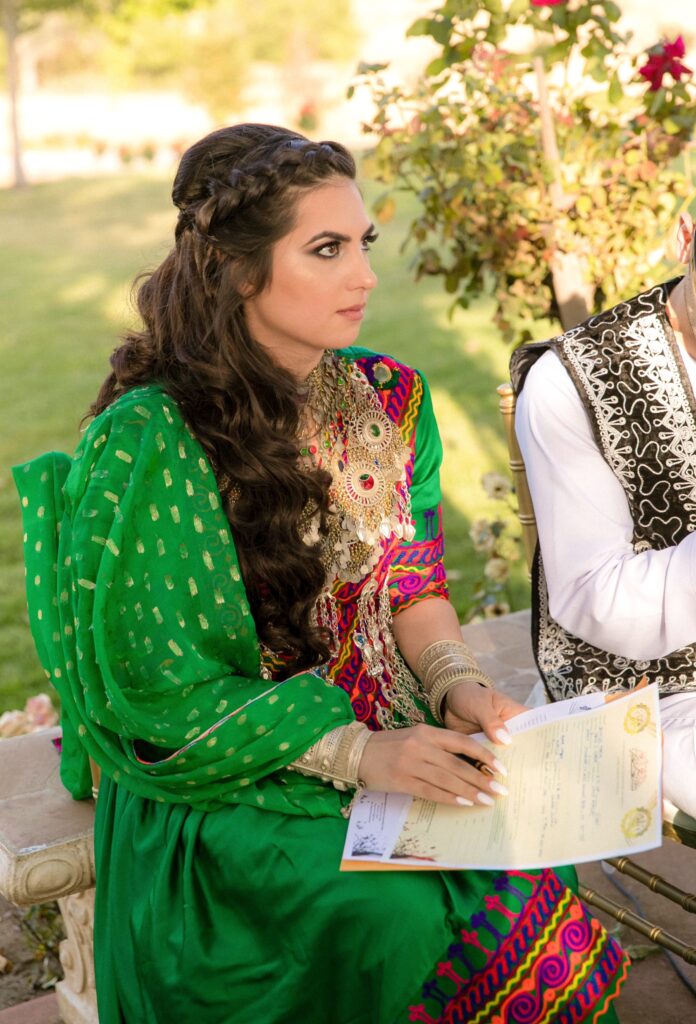 We both look so serious lol signing our life away…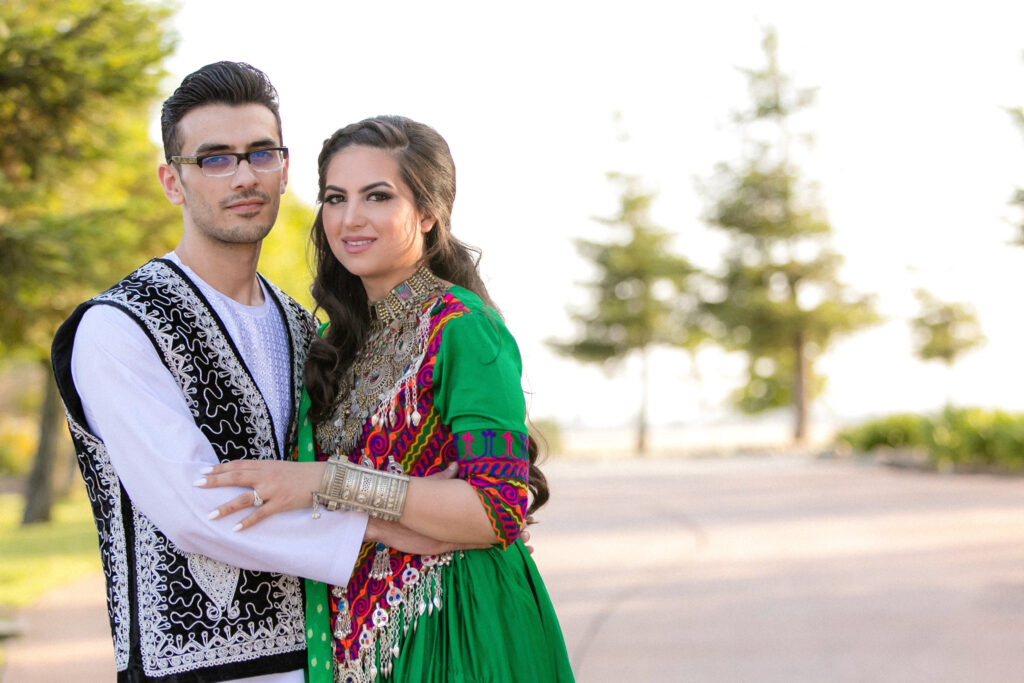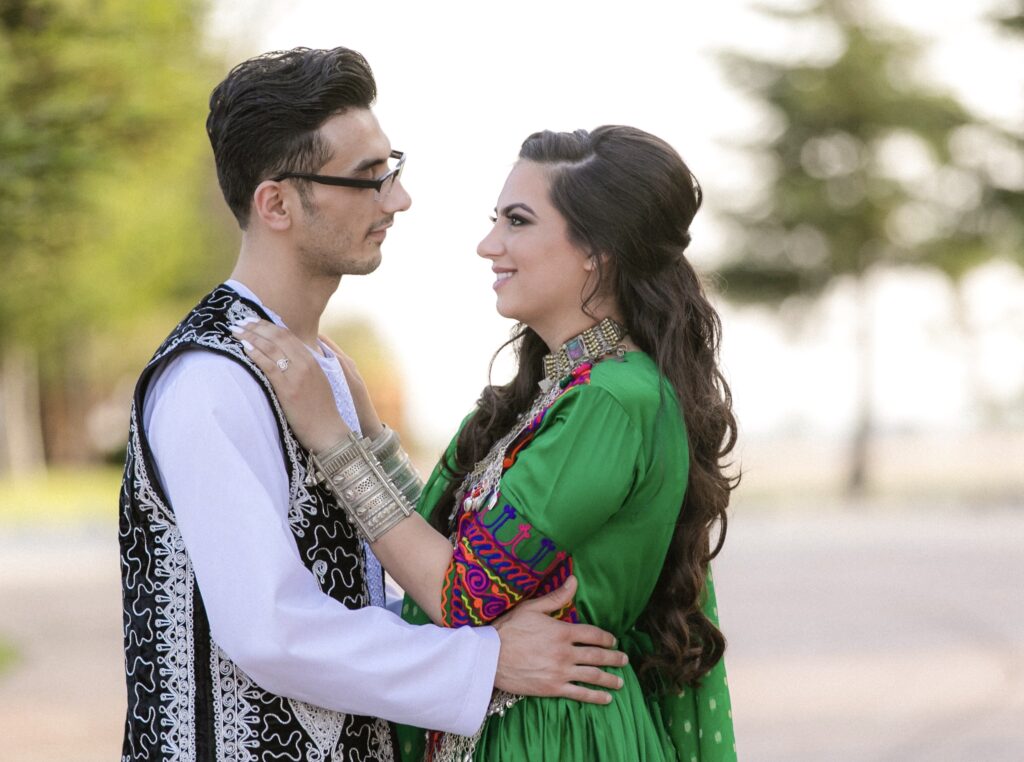 And our happily ever after started here… together as one.