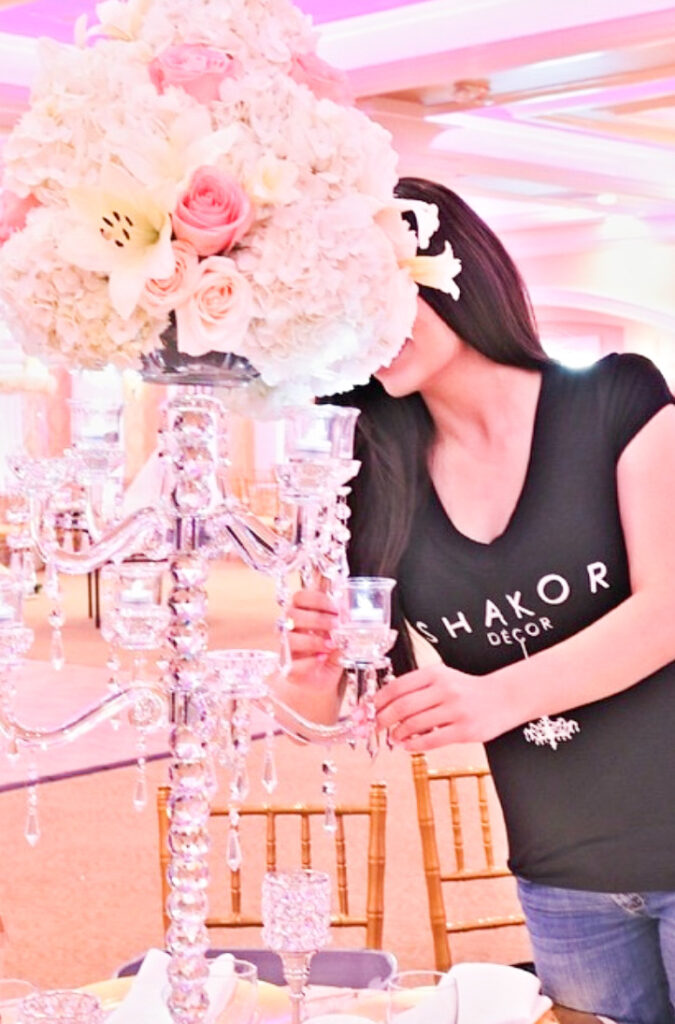 When I started my first business at age 22, I had no idea what I was getting myself into.
Let's get something straight; it is not hard to start a business, but it is hard to run a business and make sure it is profitable. I've had years where I made more money than I ever imagined, and I've had years where I lost more money than I imagined. I've fired, hired, had people quit, and had to go through a cycle of creating complicated teams to great teams. My team and I have worked out of a garage, a small floral shop, a huge warehouse, and finally to a midsized office combined with a warehouse. We started by offering one service to adding multiple services and becoming a full production event décor company. There were weekends when I had a booking of 1 event to weekends with 4+ events. Throughout these years, I have learned many things about starting and running a business that no matter what industry you are in, my advice will help those of you who are new or newish to entrepreneurship.
Is it a hobby or a business? When someone tells me that they love what they're doing but complain about not being able to make enough or reach profitable margins, I question them and ask if it's a hobby or a business? Because most of the time, they love what they do so much that they don't know how to value their time or work. My best advice is to sit down and learn from your past mistakes. How much did you charge your last customer? When sending them the price or estimate, did you consider (ALL) the amount of time you had to put in? Were there any surprise expenses or additional labor hours needed that were not originally billed for? Go through your receipts and even your bank statements to double check that you didn't miss any expenses. Your best learning experience in achieving a profitable business is your past mistakes, so dig deep and analyze. I would suggest researching your industry to make sure you fall under a competitive price point for your services or what you're offering customers.
What's the business structure? Do you have your ducks in a row? When starting your business, you want to research the type of entity that is best for your business. For instance, I had started as a sole proprietorship, but as my income and inventory increased, I felt that being a corporation was a better fit for our business. To go in more detail, I had to learn about changing from C-Corp to an S-Corp and understand the differences. If you have questions, I would highly advise you to speak with an accountant or CPA before you decide on your entity and business structure. You should also check with your county and city to figure out all the required documents that must be filed, such as a fictitious business name, business license, sellers permit, etc. As you file and receive your vital business documents, make sure to scan the documents, and keep a folder on your desktop along with filing them away somewhere accessible and safe. Create a list of due dates, renewal dates, and other filing dates needed, so when the time comes, you don't have to pay unnecessary late or interest fees. The sooner you get all the legal and important documents of your business filed and organized, the less stress you'll have when you're focused on making the business profitable. Another advice, when you're opening your business bank account, ask to open a savings account along with your business checking. You should do this, so you can organize how much money you're keeping in the checking account and how much you need to put aside in the savings for taxes or any emergency.
When should you hire? Think three times before you hire someone on your team. In the beginning, I thought I needed a lot of "staff" to be confident and feel professional. With experience, I learned that if you have three employees that know exactly what to do versus six that somewhat know what to do, you will not only save money, but you'll save yourself from a huge headache down the road. Hire who you need and when you need it at the right time. If you're getting paid per project, then you can also think about having a group of professionals as on-call and hire them for the specific time you need them. Plan and train in advance, and it will save you from unnecessary mistakes and time!
Learn and keep learning! I won't be able to say this enough, but please do not stop learning. Learn from your mistakes and experiences. Your greatest teacher will be your experiences. I highly advice you to start a journal and start writing down all your mistakes and challenges so that you are aware and understand where you need to improve. Make friends within your industry and learn about the obstacles and struggles they had to overcome. By doing this you can hopefully prevent new mistakes down the road. Lastly, don't stop learning just because you've had one success or you're making a decent income. Continue to educate yourself by reading books, watching videos, and researching.
There's always a way… You will get overwhelmed, you will cry, and you will feel stuck. But don't give up! There's always a way as long as you are committed and keep trying. When you think you're stuck and feel hopeless, think about when and why you started and fuel your passion. Don't let your failures stop you but take it as a learning lesson and keep going. Take every challenge as an opportunity to build a new way. Just remember that there's always a way, you just need to find the one that works for you.