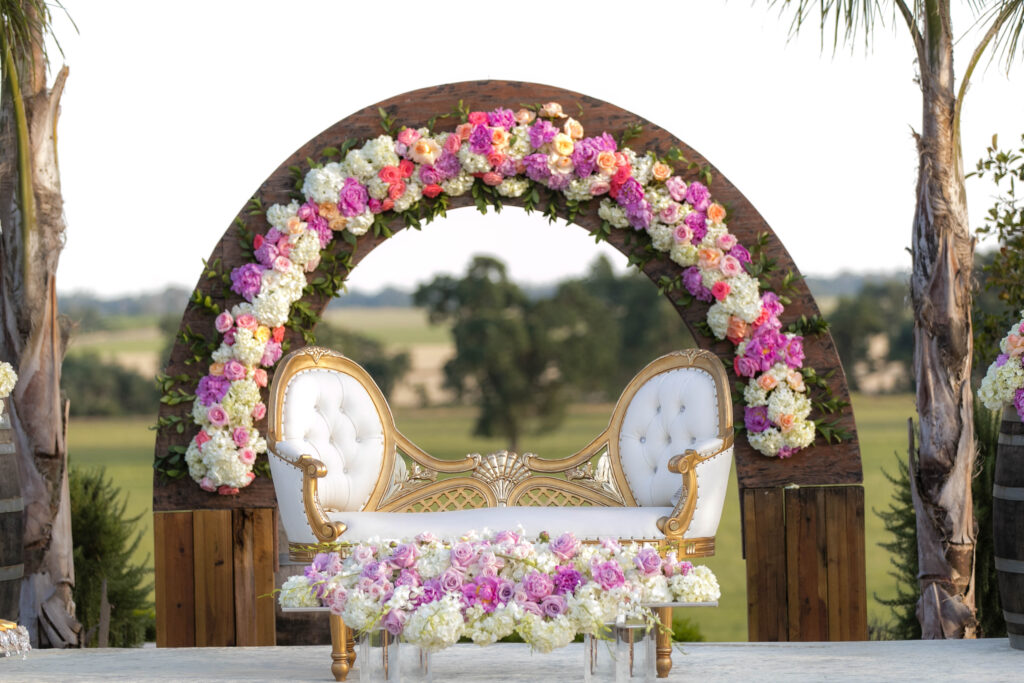 Our engagement theme was colorful colors of spring florals in a ranch typesetting.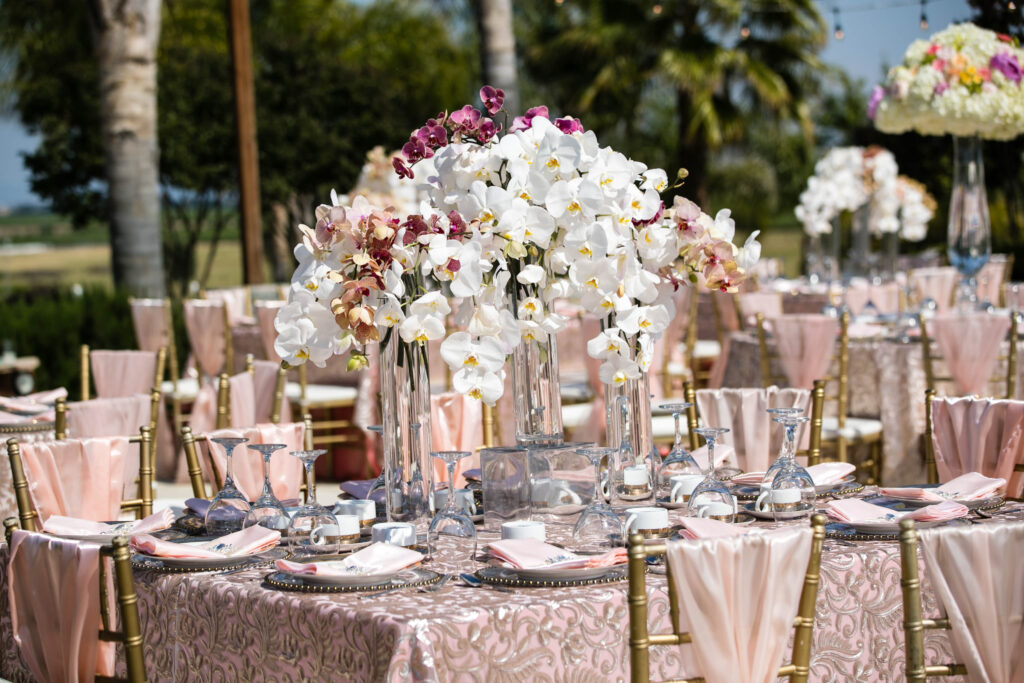 Here's a photo of one of my favorite centerpiece designs from our engagement. I've always been a lover of phalaenopsis orchids, which is why it was an absolute MUST to have them for our engagement party. The elegance it adds to any setting or event is purely outmatched.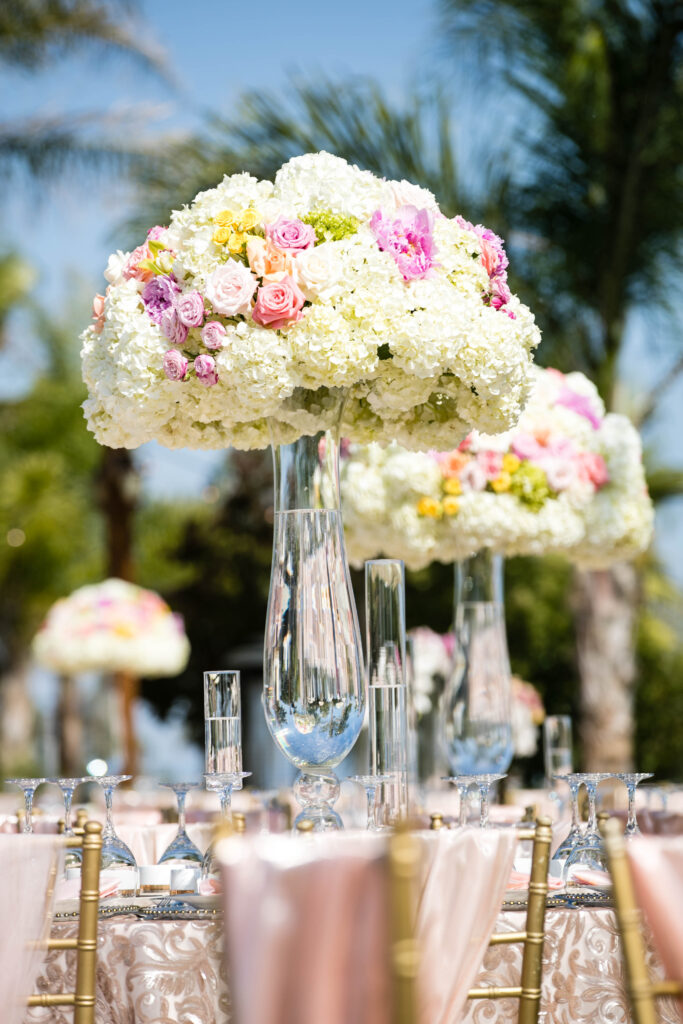 Second style centerpieces were large floral bouquets with the same flowers being used on the sweetheart backdrop area. Peonies are also one of my favorites, which is why you'll see them incorporated in many of the arrangements and the backdrop.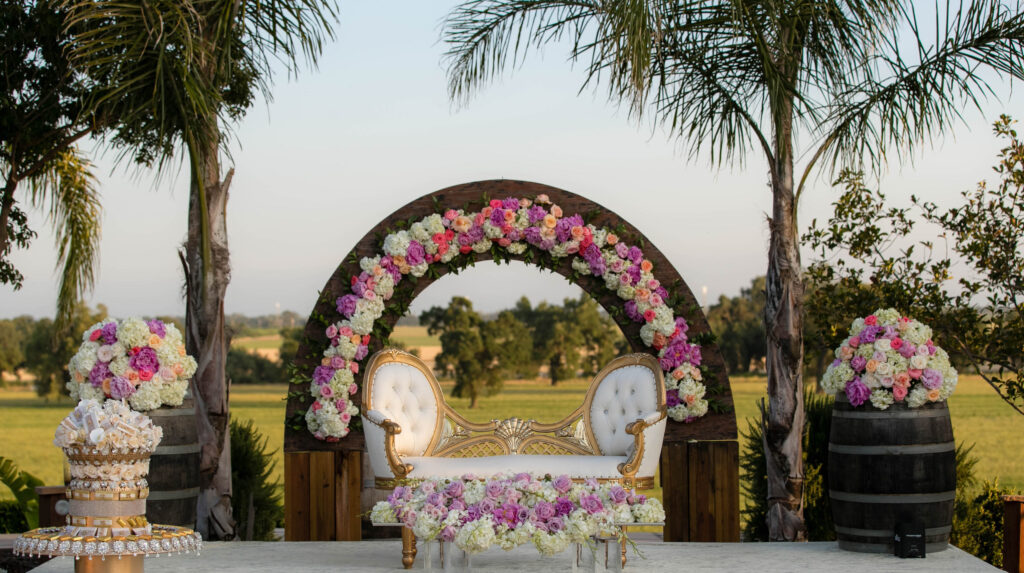 I love working with things that the venue already provides. We were lucky to have the wooden arch and wine barrels as a part of the site's original look. Our goal was to enhance the beauty of the ranch's typical setting. The floral arch design fit perfectly here and was a lovely backdrop to work with because it didn't take away from the ranch scenery. The wine barrels also complimented the arch and the overall setting of the venue, so we were happy that all we needed was to add some floral arrangements on them!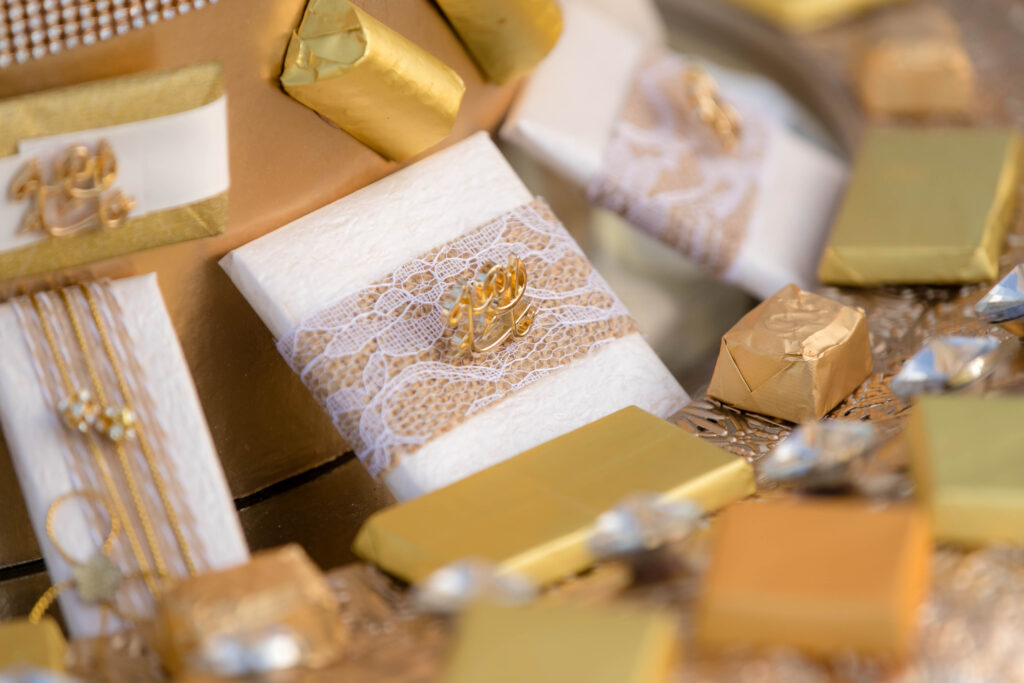 Fell in love with our chocolates the moment I saw them! I couldn't believe they turned out so beautifully. I ordered the chocolates for our Afghan shernie dish (the traditional candy/sweet tray from the bride's family that symbolizes their acceptance of the proposal) from So Belle, and they were an absolute pleasure to work with. It took us about 2-3 days to finalize the custom design because I wanted the touch of lace and burlap together. They also added customized Arabic words like "Mashallah and Mabarook" to the chocolates, which was another beautiful element!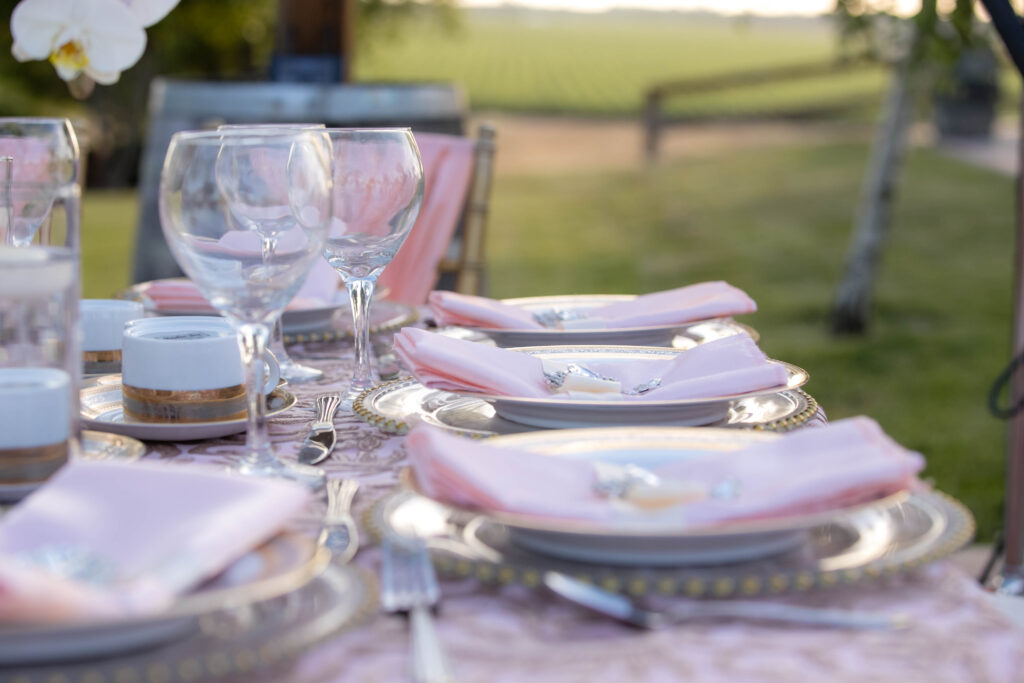 Something to note! Before booking your venue, make sure you know what they are offering you. At our specific site, we had to rent everything because we were only getting the ranch's open space setting. That meant everything, including tables, chairs, linens, plates, cups, etc all had to be rented. The food was catered, and the staff and security were our responsibility as well. It was not a surprise or hassle for us because I had the experience to know what to expect and what questions to ask, but I could see this being a bit challenging for the normal bride.
Feel free to comment below with any questions you have planning your event at a similar setting or even general planning/design questions!
Venue: Hanford Ranch Winery
Photography: Cloud9