The most popular and biggest sale of Nordstrom is finally here! Although a bit later this year but thankfully still happening and couldn't be more excited for it!
Well, based off your Nordy Club status you can find out when would the earliest you'd be able to shop the sale. Click here to check your status. Here's a quick breakdown of the sale dates along with each member status.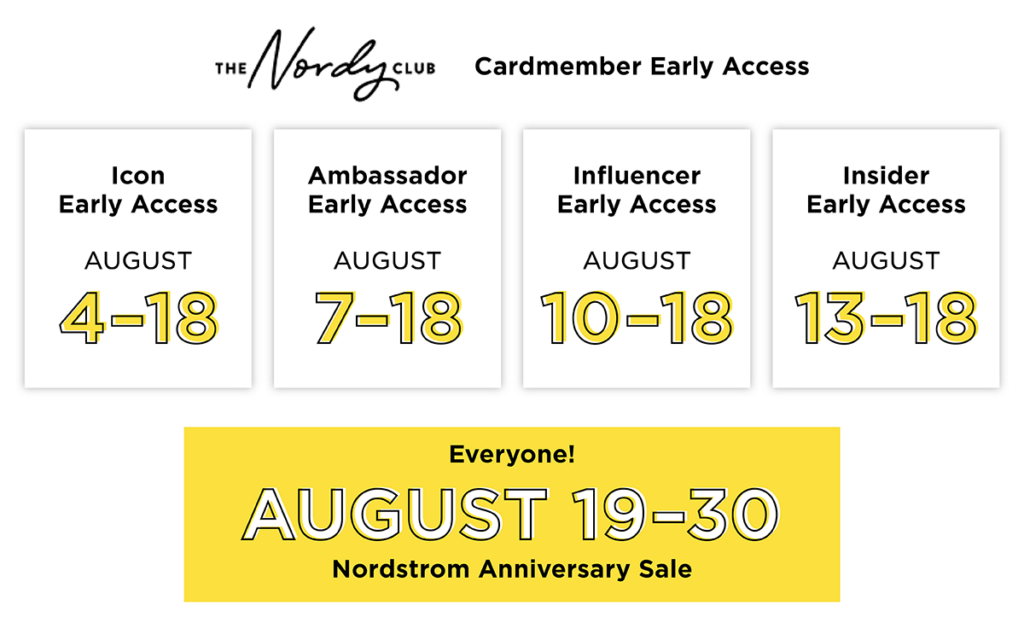 What will be on sale?
A large variety of items will be on sale – from beauty, to women's and men's fashion, jewelry, babies and kids, home products, and much more.
Some of My Top Picks
*YOU CAN CLICK ON EACH INDIVIDUAL ITEM TO GET AUTOMATICALLY DIRECTED TO IT*
Women's Fashion
---
Home Style
---
Kitchen Goods
---
Maternity & Baby
*MAKE SURE TO FOLLOW ME ON THE LIKETOKNOW.IT APP BECAUSE I'LL BE POSTING ALL MY FAVORITE FINDS AND UPDATES EVERY DAY!!*
Feel free to email me or direct message me on instagram @baharshakor if you need some guidance in finding certain items.