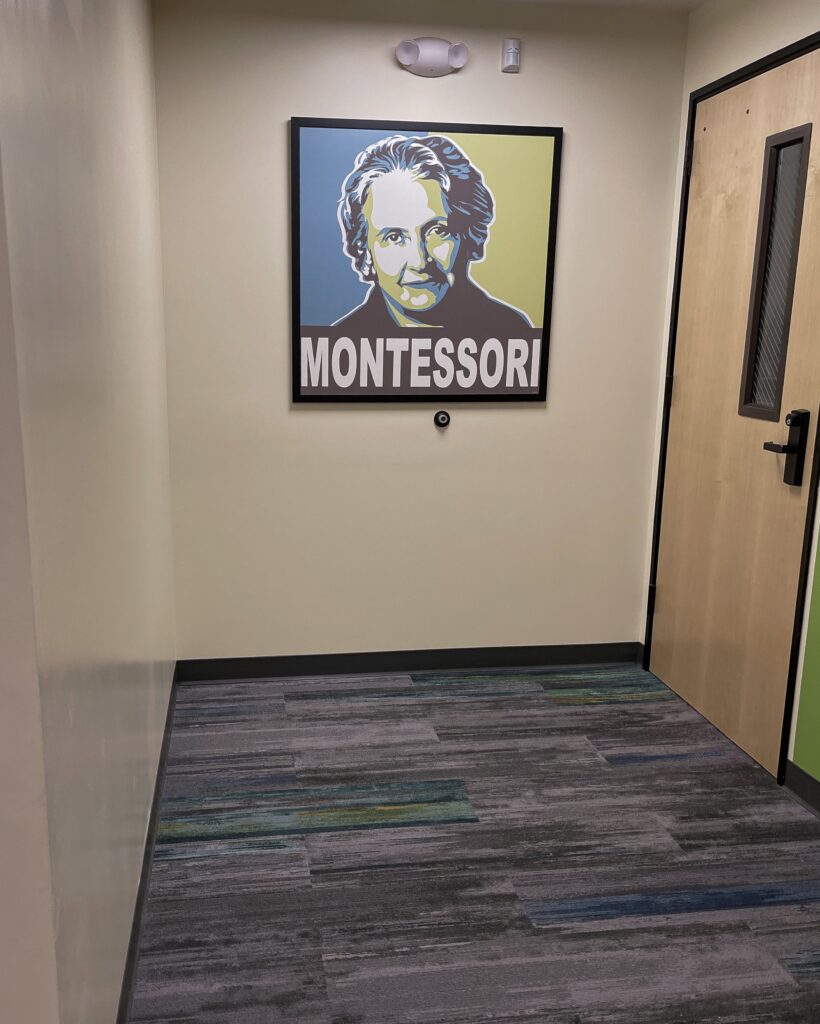 For quite some time now, I have been excited to share my Montessori journey with you all!
As most of you know, after my daughter Izza was born, I decided to put my career in the wedding industry on hold and devote myself entirely to her care. When she was only a few months old, I began to research the most effective ways to educate a child with Down syndrome. I soon discovered the pioneering work of Dr. Maria Montessori. In 1900, she was appointed director of a program for developmentally delayed children. These children were considered uneducable, and the institution they were in lacked any sensory stimulation for them. As a result, Dr. Montessori became interested in studying the role of sensory experiences in cognitive development. Over two years, Dr. Montessori devoted herself to teaching the children and directing the work of teachers at the institute. Her dedication paid off when her developmentally delayed students were able to pass the standard tests of Italian schools.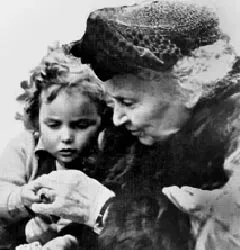 Inspired by the transformative impact of Montessori education, I decided to apply to a local Montessori school to get more hands-on training and learn about the process of becoming a Montessori-certified teacher. In late Feb 2022, I was excited to join a Montessori school for a short period, unfortunately, the location I was working at closed down in just a few months. And as I was then pregnant with my second child, I decided to wait until after she was born to work for a different school.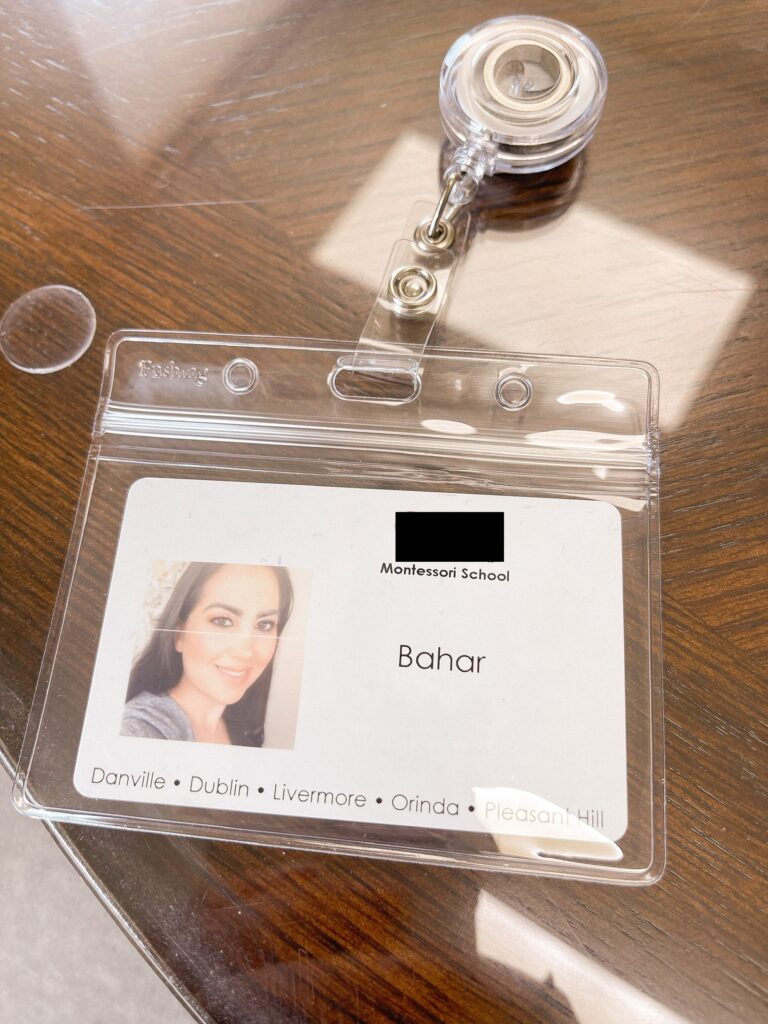 Four months after the birth of my second child, I got hired at another Montessori school. During the interview, the director mentioned I could bring my daughter Izza with me and enroll her but after I told her Izza has Down syndrome, the director's manner changed drastically. Despite having never met her, the director appeared to be very hesitant and unwelcoming after hearing about her diagnosis. I was taken aback by this reaction, as I had heard similar stories from other mothers in online communities but had never imagined that I would experience it too. I decided it wasn't a good fit right then and went on to pursue my Montessori training and certification independently.
I applied to the nearest Montessori teacher training program and reached out to their administration to inquire about accommodations for breastfeeding mothers. As my second child, Elaia, was only four months old and would not take a bottle, I requested if they could do a hybrid accommodation similar to what they offered during covid. And I also went on to ask that if that was not an option then I inquired if they had any support for breastfeeding mothers like a break room to pump and store my breastmilk since it is 9-hour long classes. To my shock, they gave me a firm no on the hybrid learning and completely ignored my breastfeeding accommodation requests.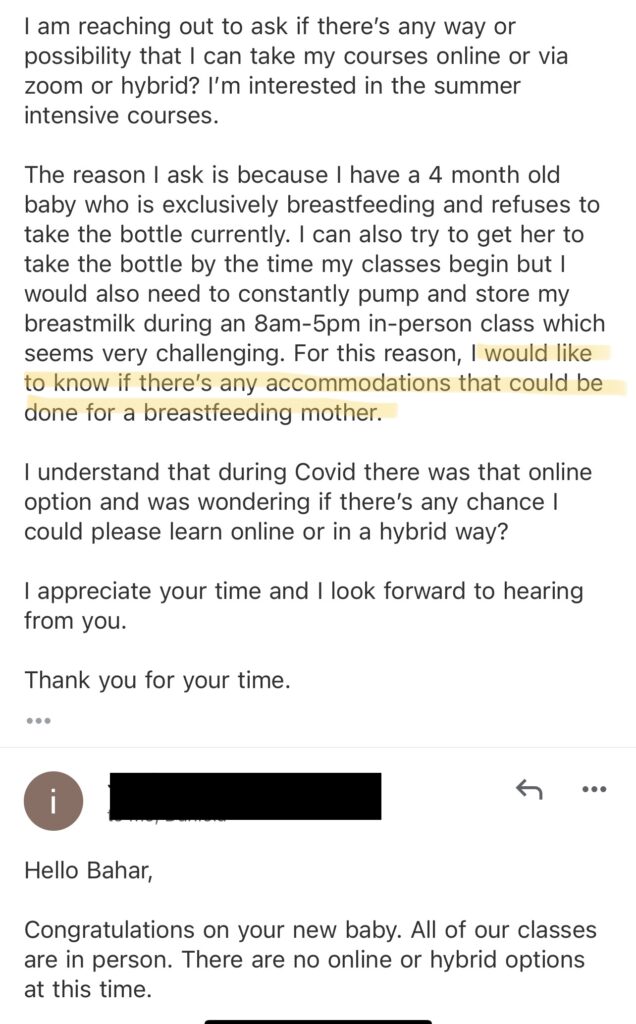 After doing further research, I discovered AIM Authentic Institute of Montessori, a non-profit organization founded by Mary Ellen Muanz, M. ED., a highly experienced teacher who trained directly under Dr. Caspari, a close friend, and colleague of Dr. Maria Montessori. With AIM's online training and the option of virtual or in-person residency, I knew I had found the perfect program. I am excited to begin their program in early childhood this Spring (May 16th) and can't wait to document my experience.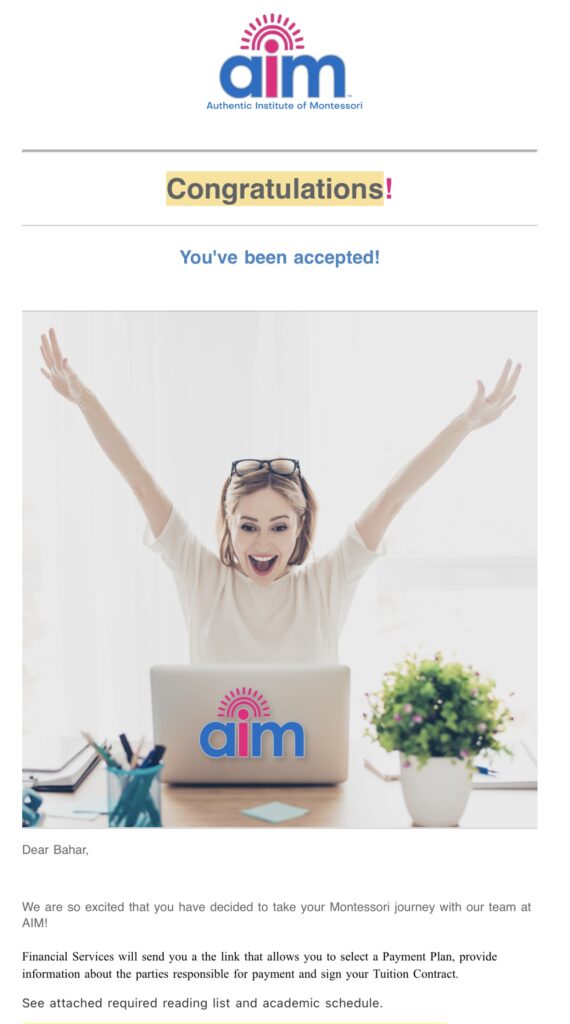 The beginning of my Montessori education journey has been filled with challenges and obstacles, but I know this path will be rewarding in the end. I am eager to help my daughter and other children with unique learning needs to reach their full potential. I look forward to documenting this journey and helping anyone else that is in a similar situation.
If you are also interested in the Montessori teacher training program, please feel free to reach out to me, and I will connect you with my admission coordinator and provide you with an application fee waiver. You can email me at [email protected] or DM me on IG @baharshakor.