Welcome Dinner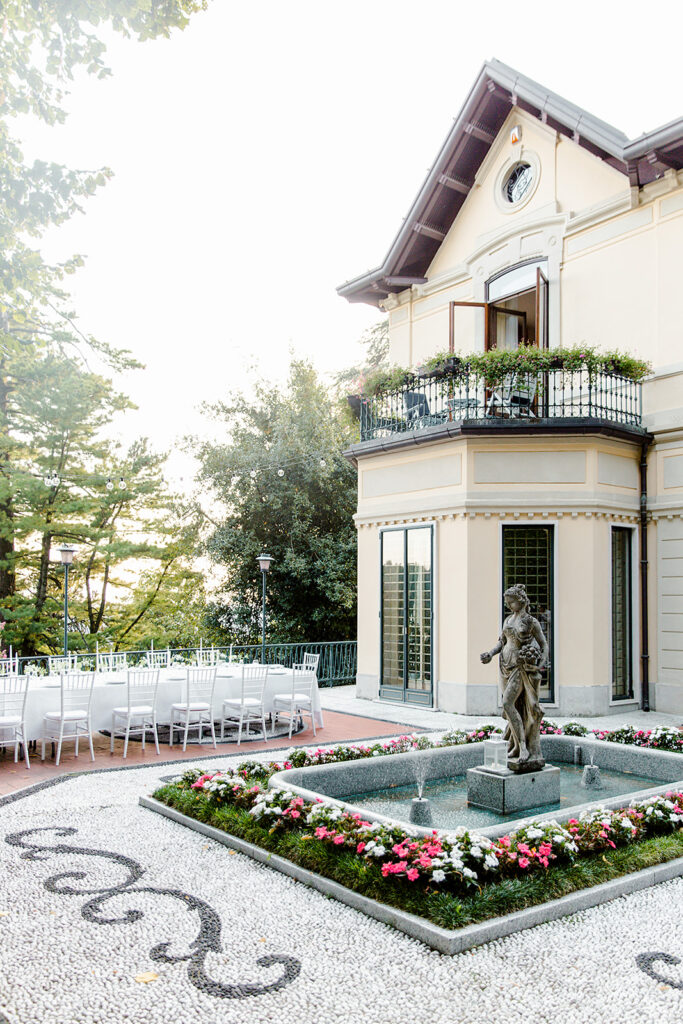 For our three-day wedding celebration, Sekander and I decided to rent a villa that could accommodate most of our guests. The villa we rented was built in the 1800s and included beautiful landscaping, a large garden terrace, multiple fountains, and elegant interior design. We loved that we were able to use each set differently for our events.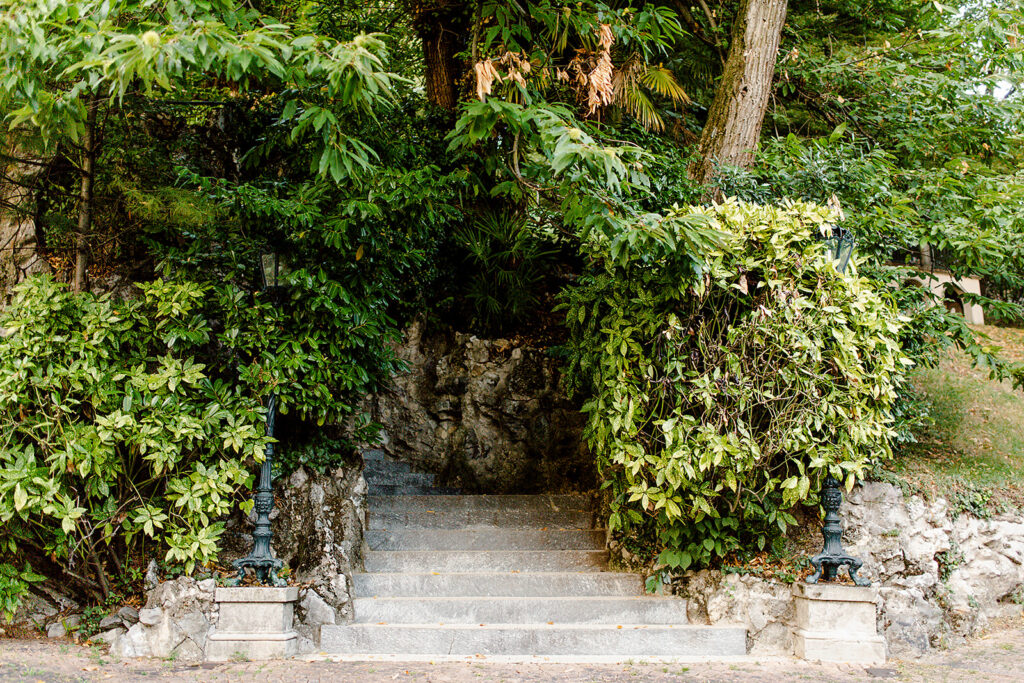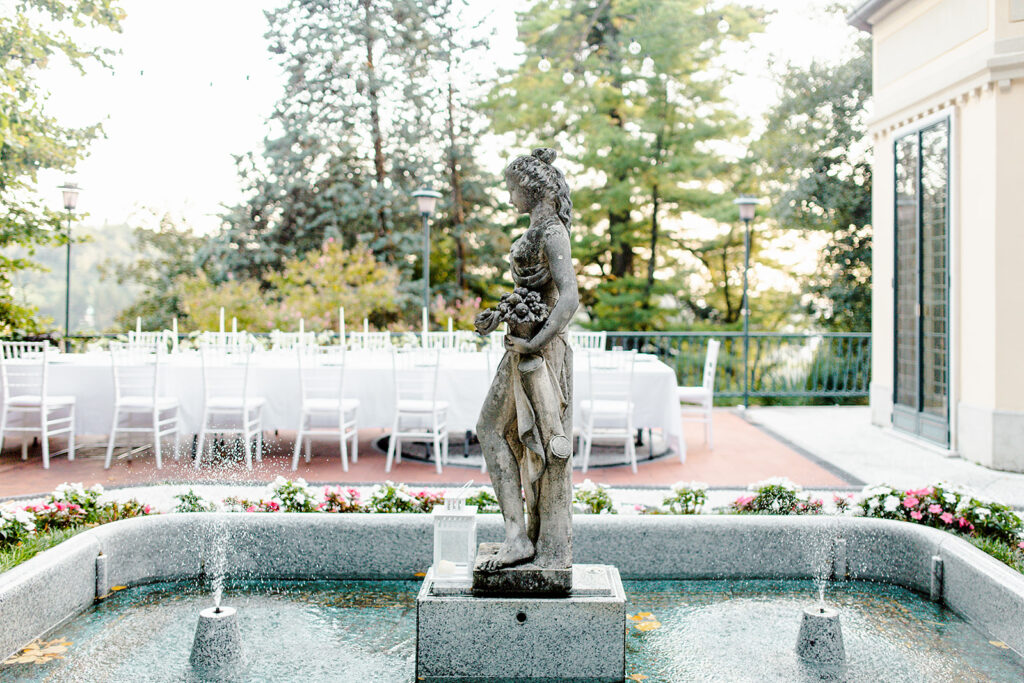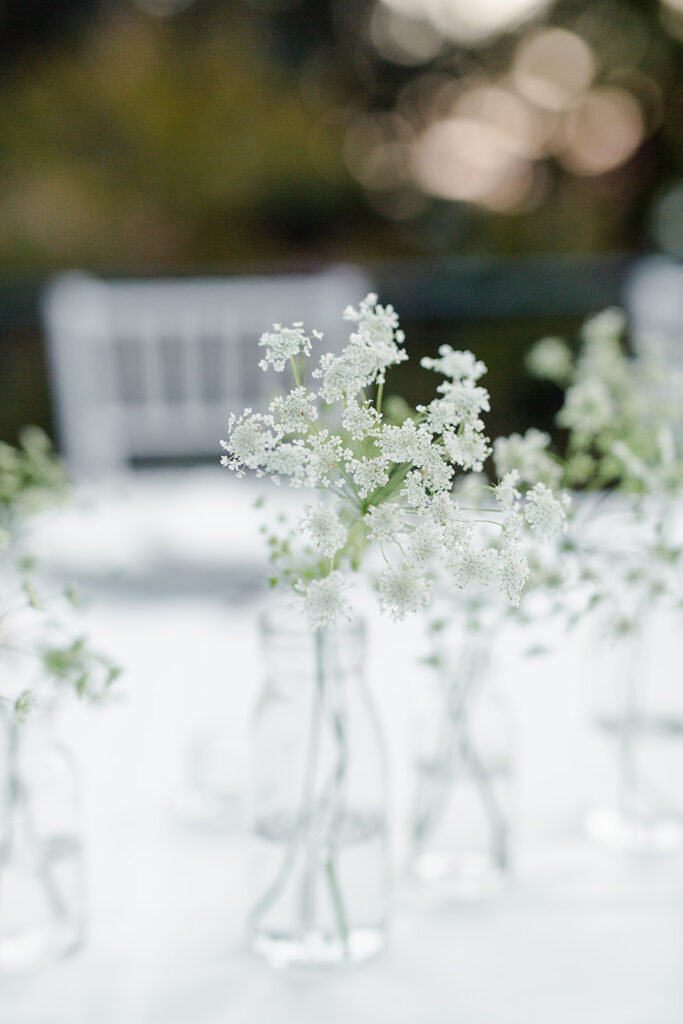 For design and florals, I wanted to do a very minimalist style. Sekander and I both loved the natural scenery of the garden terrace, so to not take away from the natural beauty, we chose a clean and elegant look. I asked our florist to work with the flowers called Queen Anne's lace (as seen in the photo above) along with multiple candles in the mix. We loved how it turned out!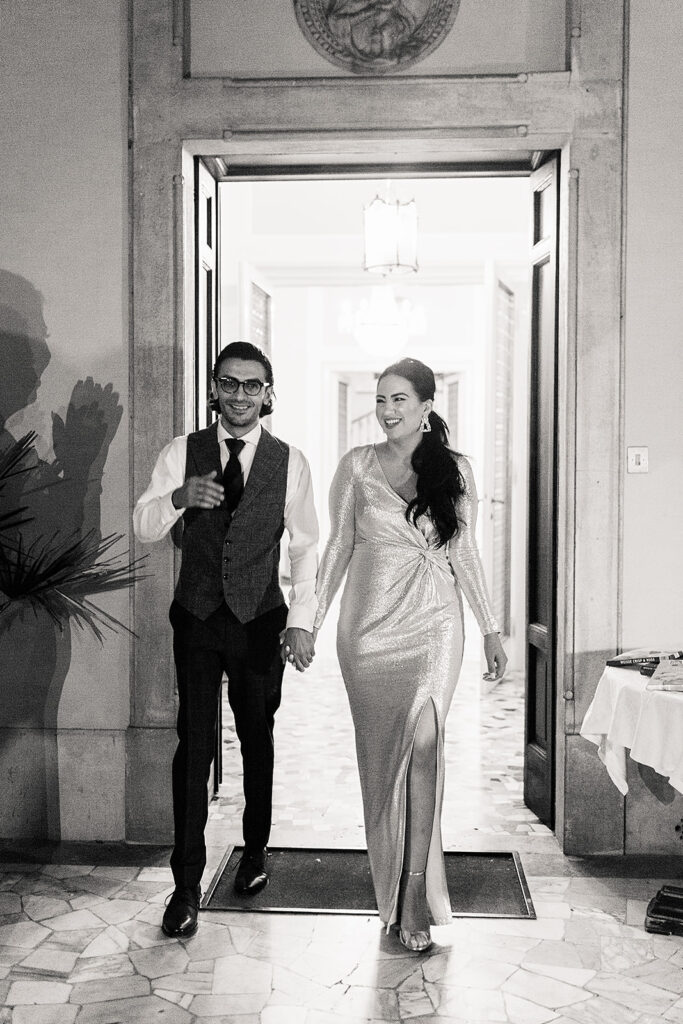 Here's us entering our welcome dinner, the first of our three events. We chose to have a welcome dinner because we wanted to thank our close family and friends who were able to make it. It meant a lot to us that each one of them was able to dedicate an entire week to celebrate us.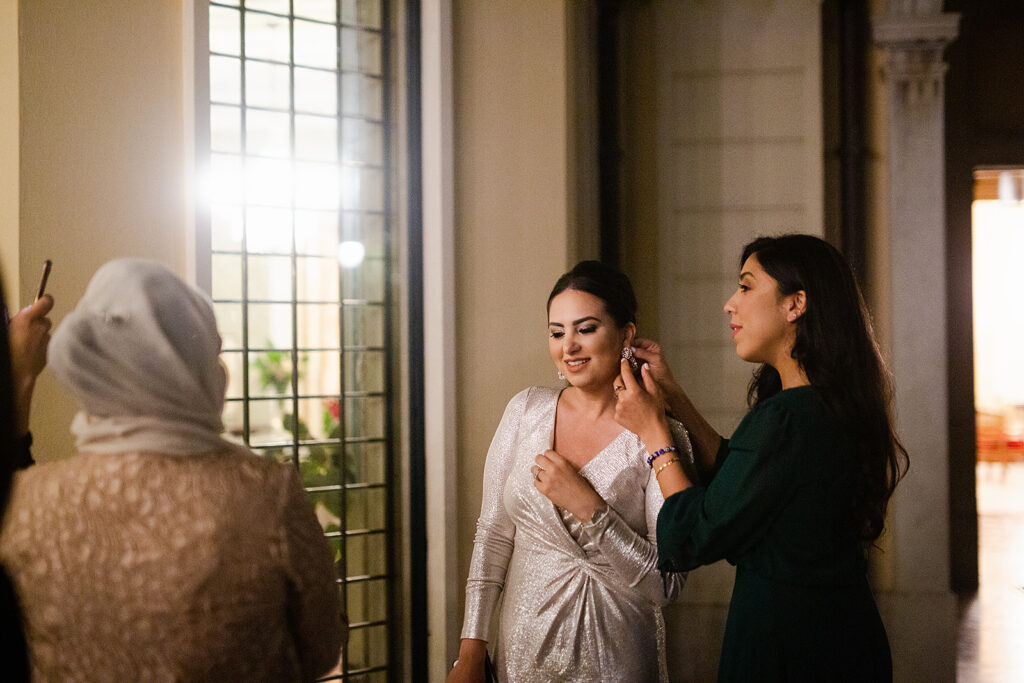 Typical me forgot to bring earrings for this evening, but my best friend, Marjon saves the day. She literally took off her earrings to put them on me! This candid shot tells the story better than words. Love you, Marjon!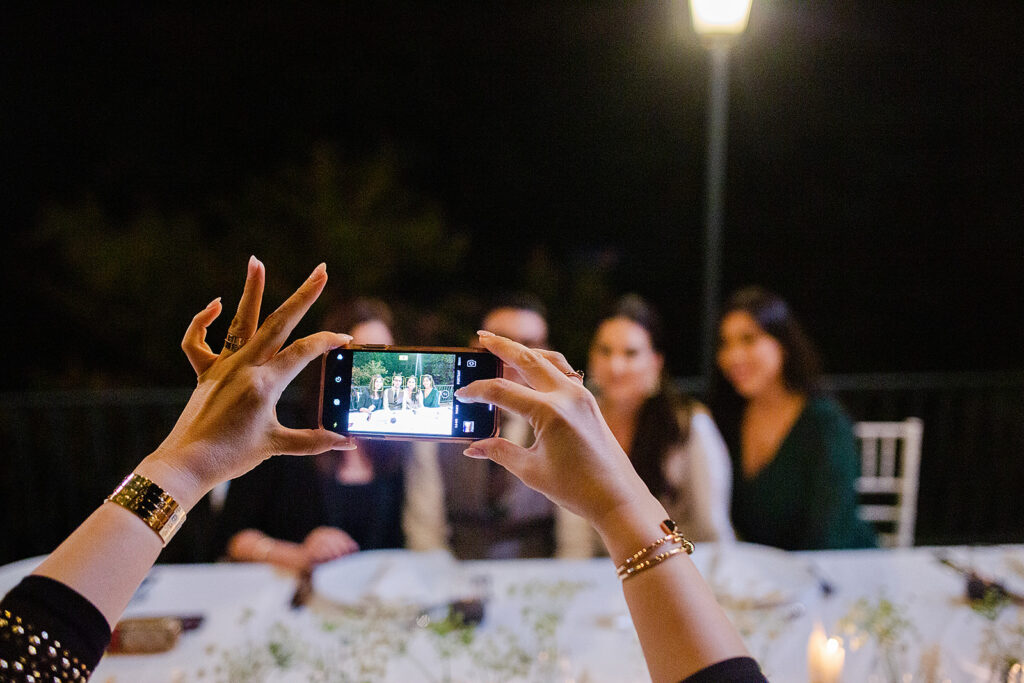 So happy my two best friends since 6th grade were able to make it to our wedding.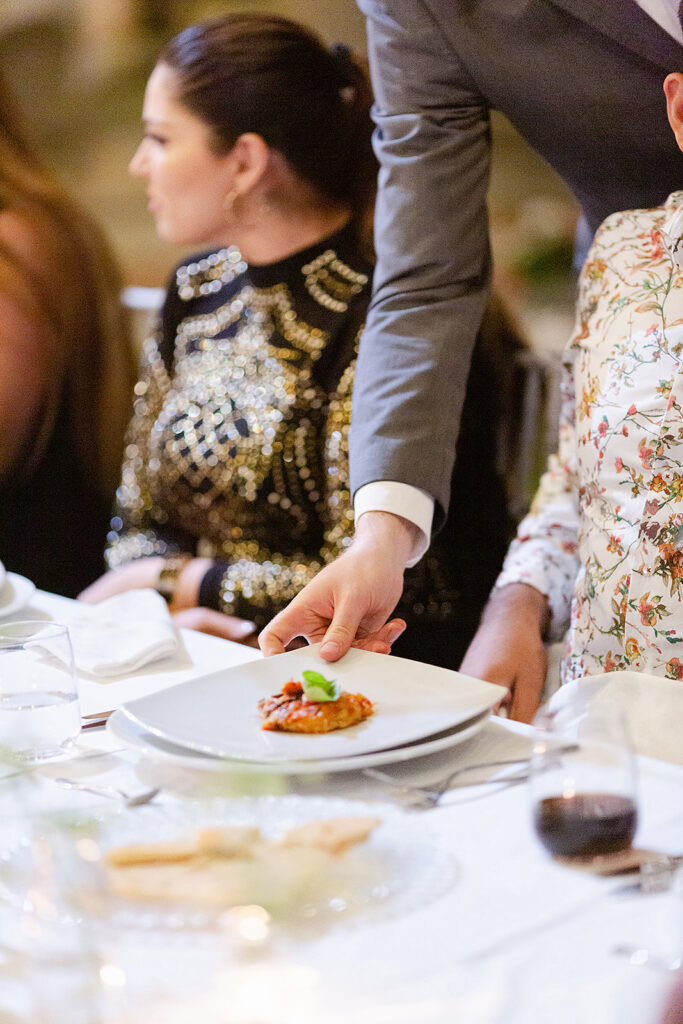 Dinner was served with the first course being a popular eggplant dish in Italy.
And yes, we had hookah at our villa thanks to my cousin who drove in from Germany!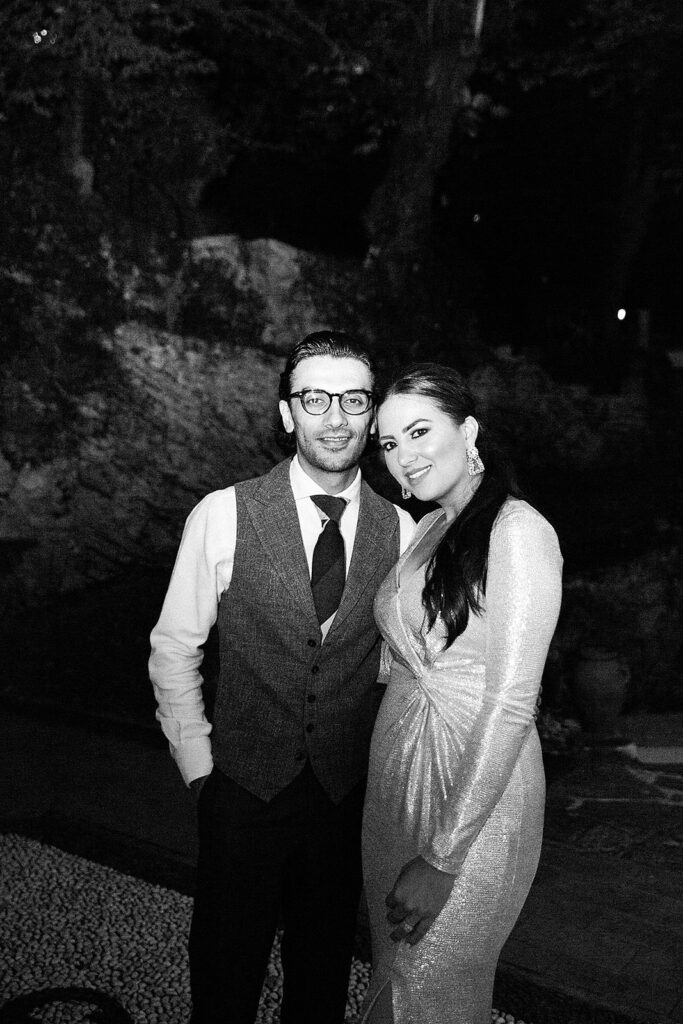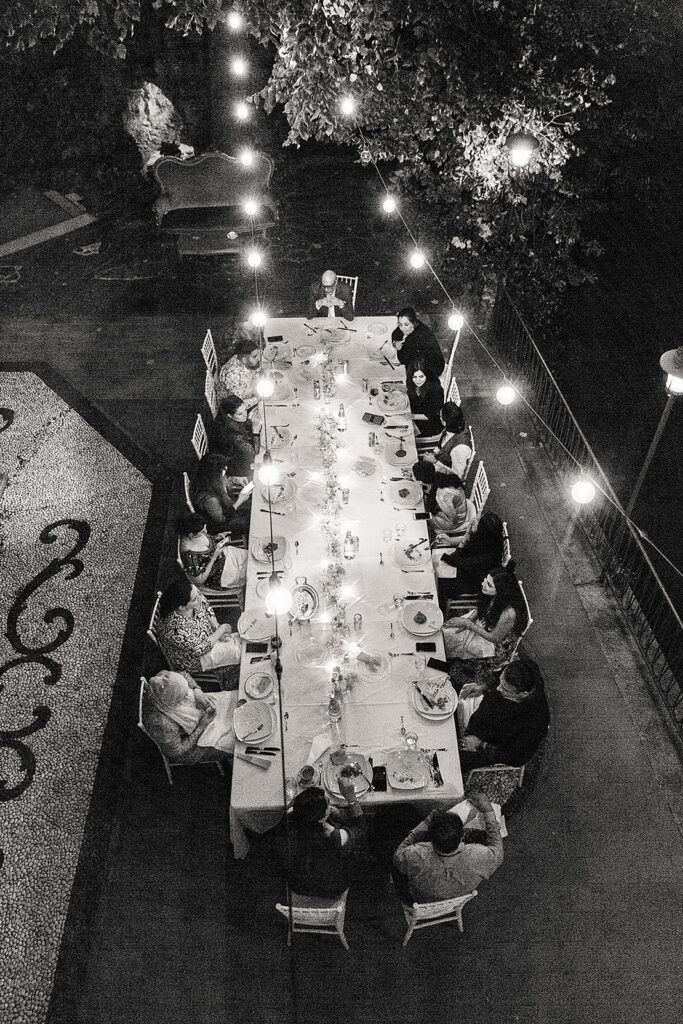 LOVE these film shots taken towards the end of our welcome dinner.
Henna Night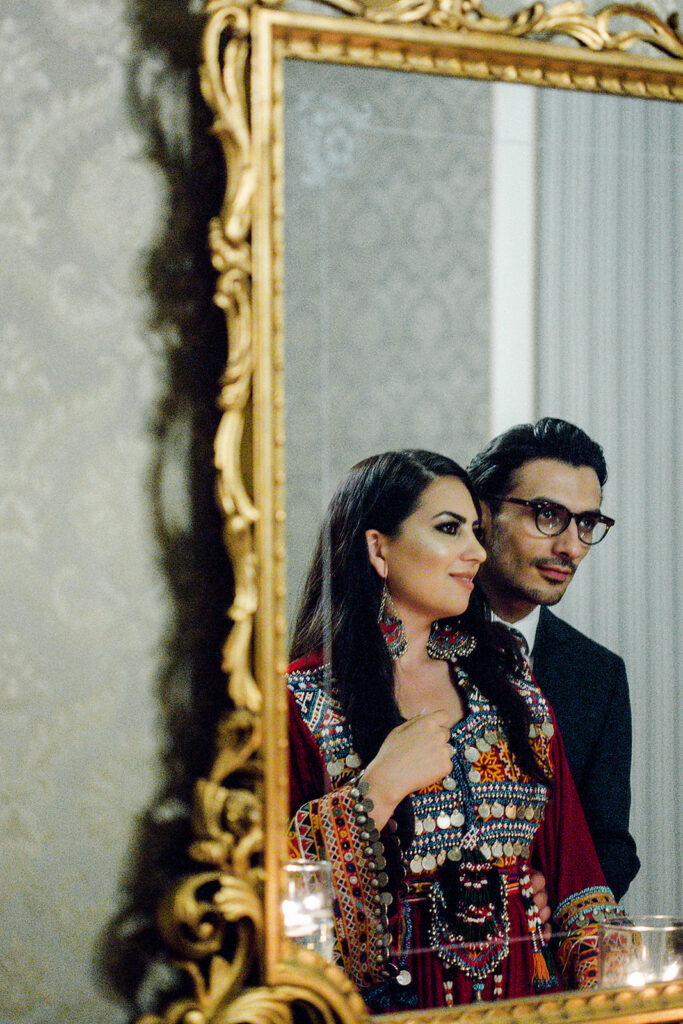 Our henna night was the day before our wedding. We had it at the same villa we rented for the full three-day celebration, but this time we had the event indoors.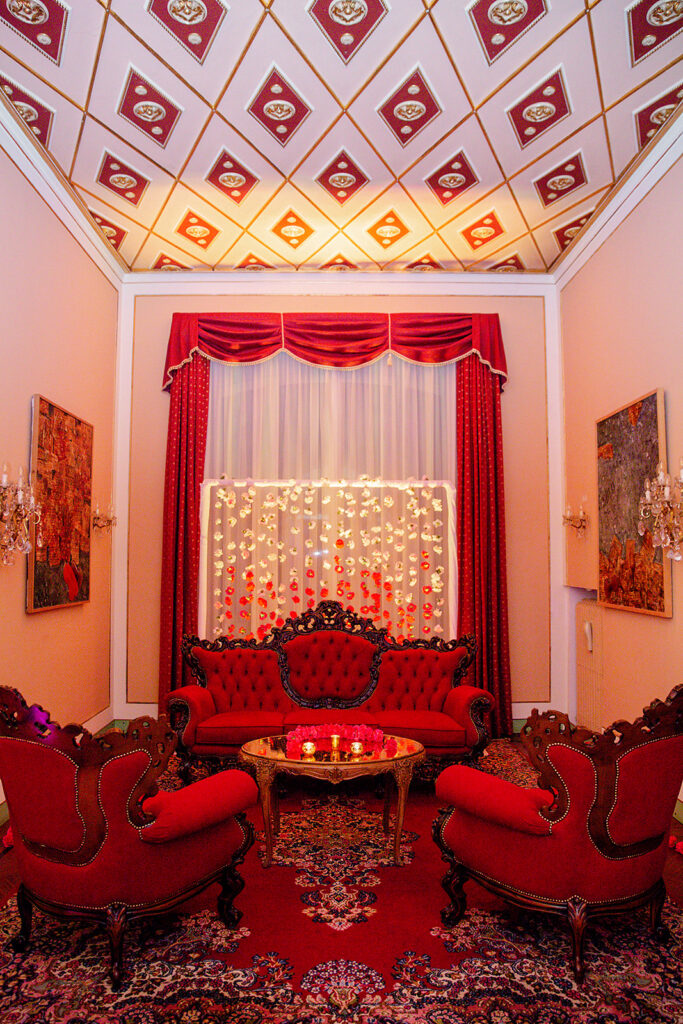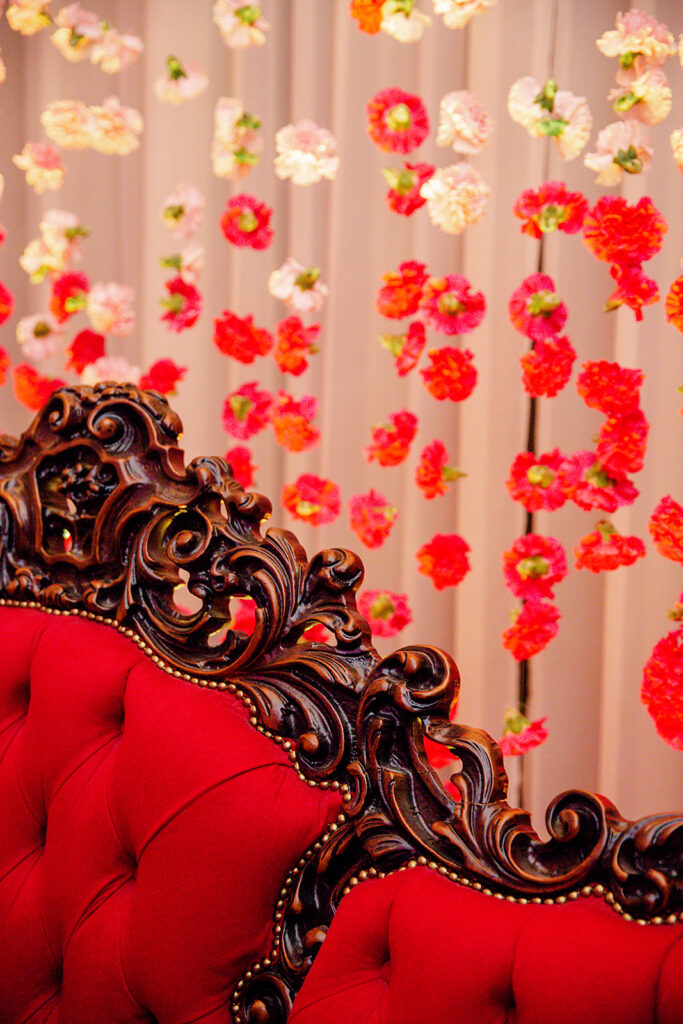 The original furniture pieces and the carpet of the room were perfect for our henna night theme. We added a touch of florals by having the backdrop consist of strings of ombre carnations.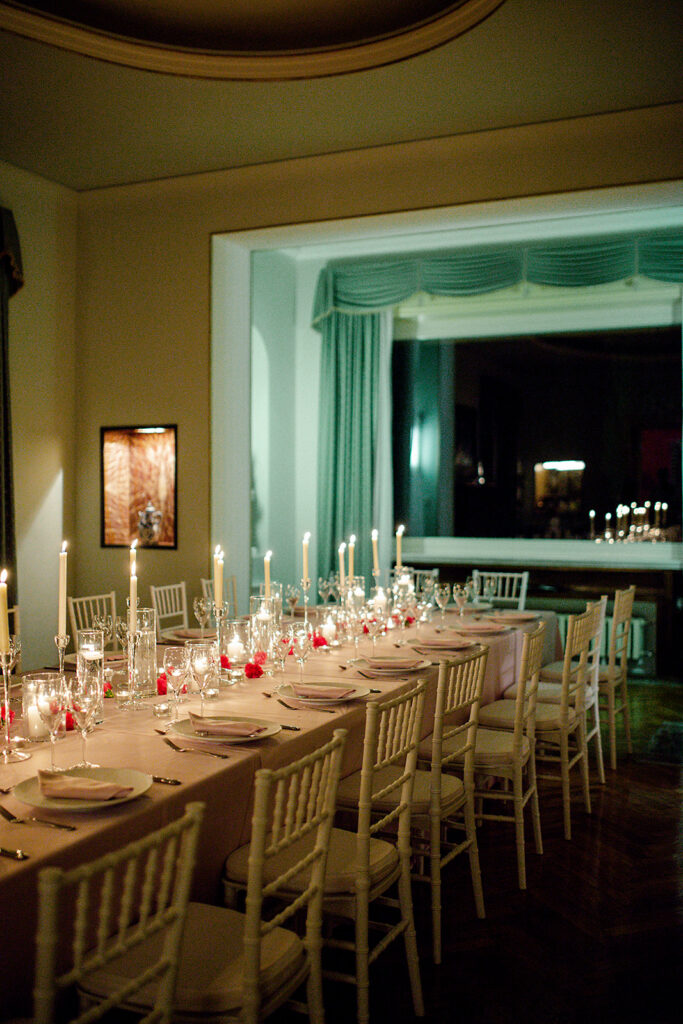 Our dinner setting, created with mostly different sized candles with loose carnations, spread out like a runner.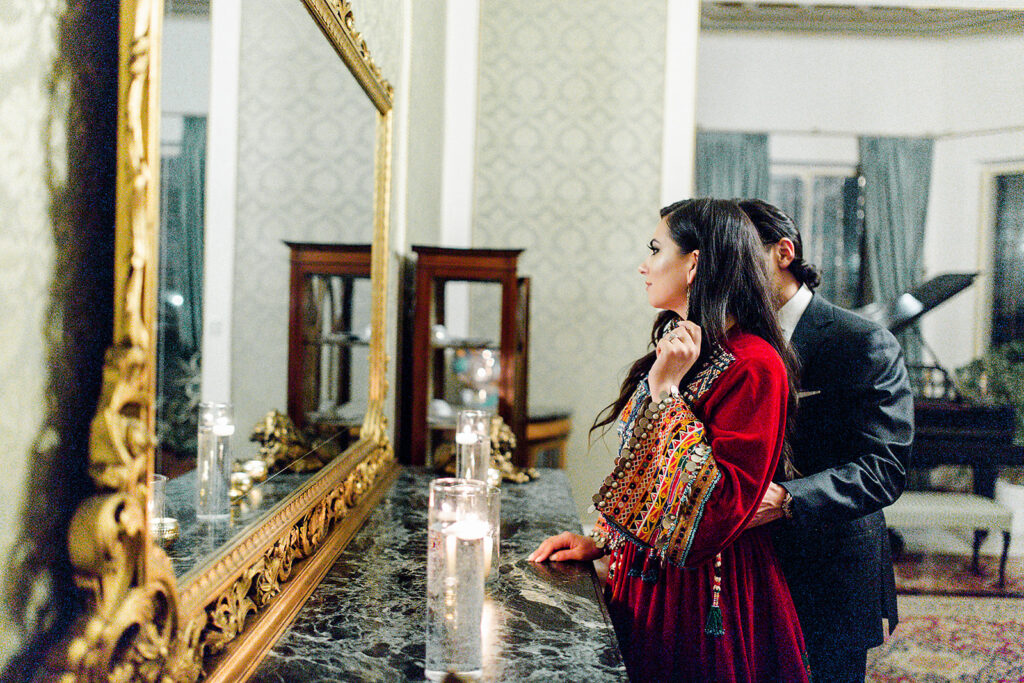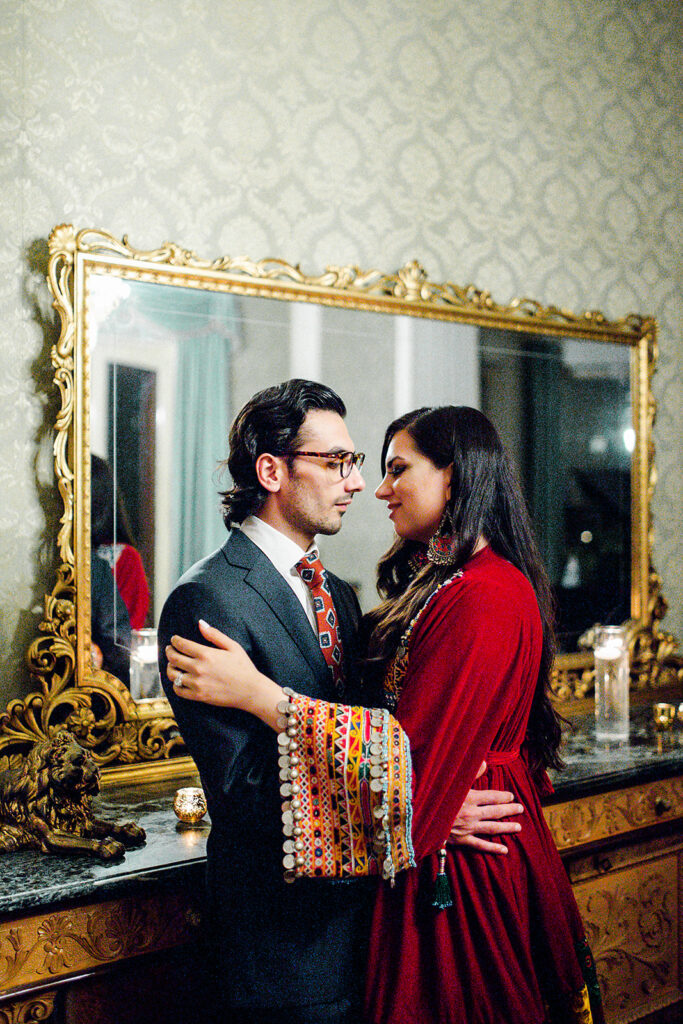 I loved my traditional afghan dress! My mother-in-law ordered it from Afghanistan, made by Jama Design Center.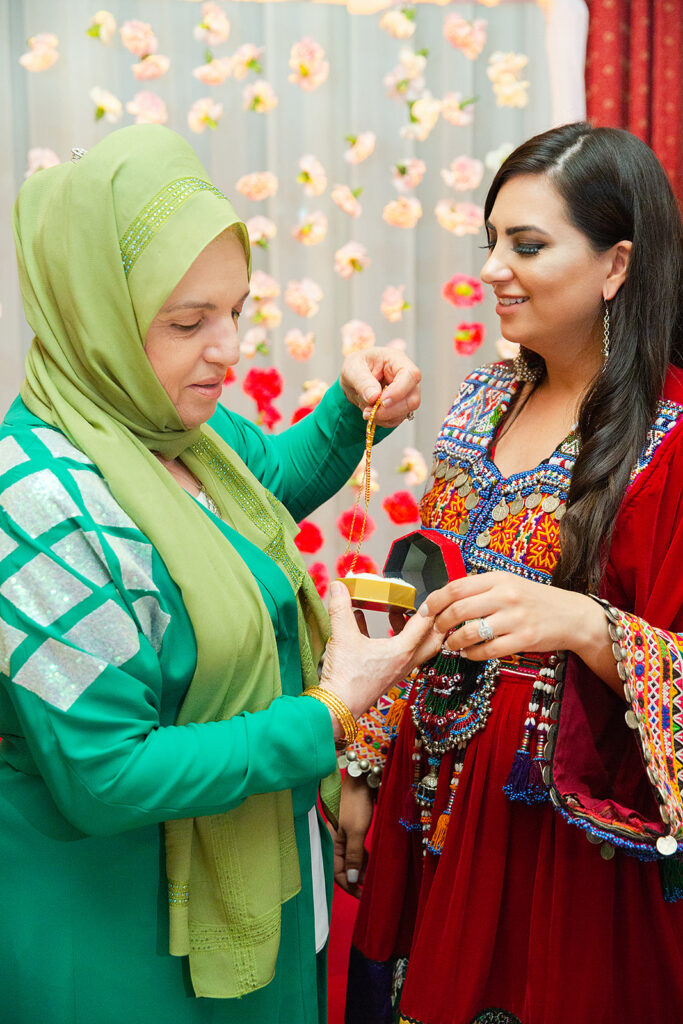 My grandmother is the cutest! She was so happy because she was the first to know about my pregnancy during our three-day celebration.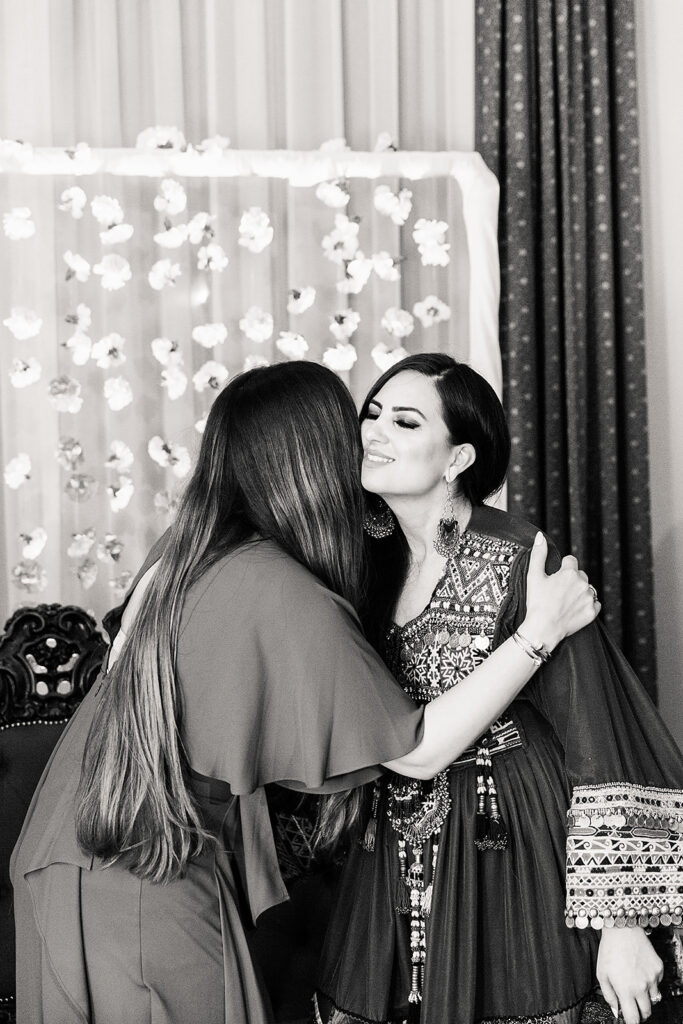 Grateful that all four of my aunts were able to make it to our events. They've always been great role models and have acted more like sisters to me than aunts. Love this candid shot of my aunt Ossai and me!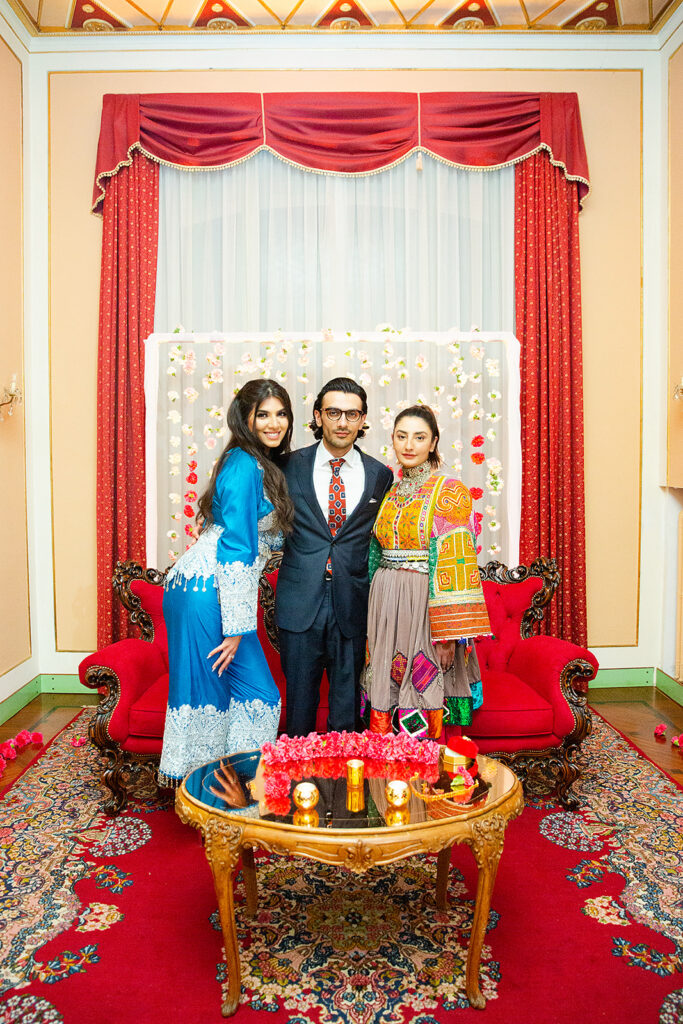 My sister (on the left) and his sister (on the right). Our only siblings lol.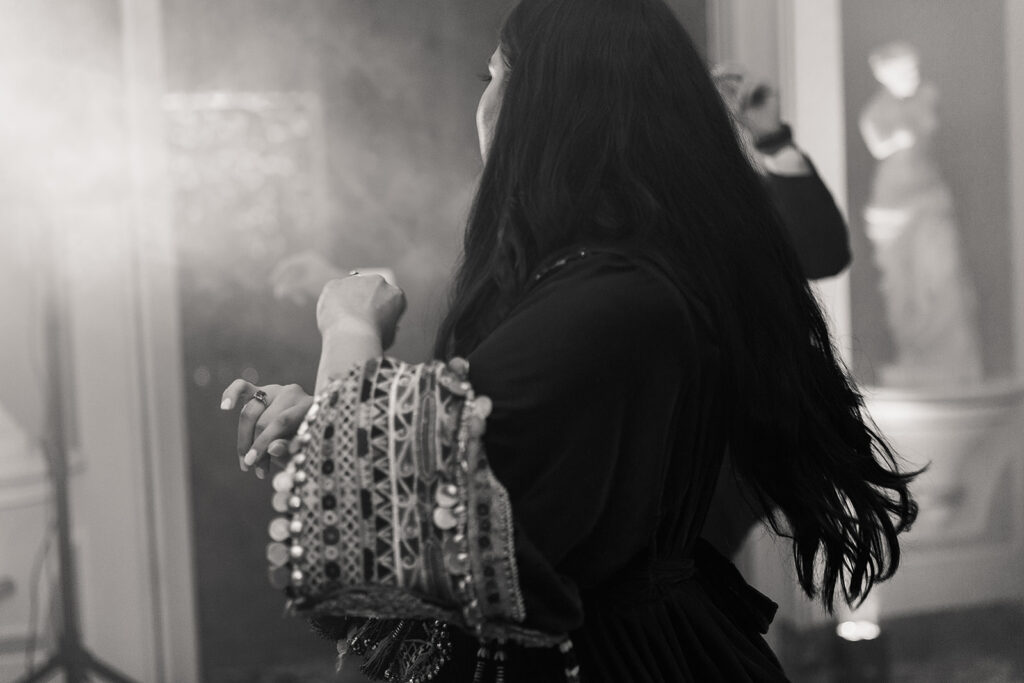 Here's some candid dancing scenes… pretty much the end of the night.
Credits
Photography: Andrew & Ada
Videography: Maiyan Studios
Florals: Laure Lalliard Design